Christian Relief Group on Refugees: What Matters Is Who's Vulnerable, Not Religion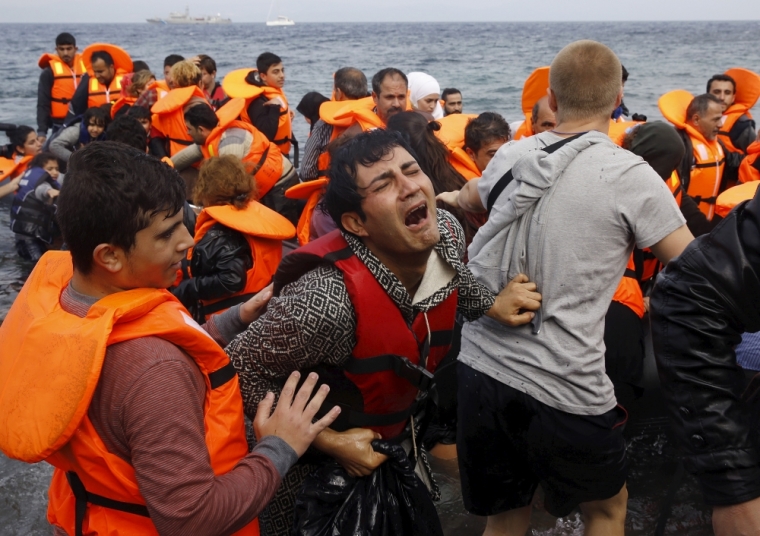 Christian relief groups behind an effort encouraging churches to come together and welcome refugees have said it would be wrong for the United States to only welcome Christians and not Muslims.
National Refugee Sunday, a global effort organized by World Relief, World Vision, and other Christian humanitarian groups, takes place on Sunday, Dec.13. The event seeks to mobilize churches to set aside one Sunday to focus specifically on welcoming refugees fleeing war and violence.
Jenny Yang, vice president of advocacy and policy at World Relief, spoke with The Christian Post in an interview on Monday about a number of the issues surrounding the ongoing refugee crisis.
Strong debate over who should be allowed, and how many refugees should be allowed, continues to grip American politics.
Yang, however, rejected suggestions by several politicians, including GOP presidential frontrunner Donald Trump, that only Christian refugees should be allowed into the U.S.
"I do think we need to do more to resettle Christian refugees, but I don't think we should just resettle Christians and not any other religion," Yang told CP.
She pointed out that many people fleeing civil war and terrorism in Iraq and Syria have experienced "tremendous suffering," and said that humanitarian programs have a responsibility to help everyone, regardless of their religion.
"The ultimate question should not be whether you are Christian or Muslim, but whether or not you are vulnerable," Yang added.
Trump's most recent statement calling for a "total and complete shutdown of Muslims entering the United States until our country's representatives can figure out what the hell is going on," has been criticized by fellow presidential candidates such as Jeb Bush, along with the White House.
Plans by President Barack Obama to resettle at least 10,000 extra Syrian refugees have received strong push-back from a number of state governors, however, with at least 26 governors so far indicating they are opposed to accepting more refugees.
Yang said that some Americans have security concerns over the influx of refugees, particularly in light of the terror attacks carried out by the Islamic State group in Paris in November, where 130 people were killed. She offered that some people, including Christians, have a sense of fear of Muslims.
"There is a fear that what happened in Paris is also going to happen in the United States," Yang said. "There's just a lot of fear over the potential that something can happen in the U.S. that happened in Europe."
She added: "I think for a lot of Christians, there's a lot of misunderstanding about Islam, and even a fear of Muslims."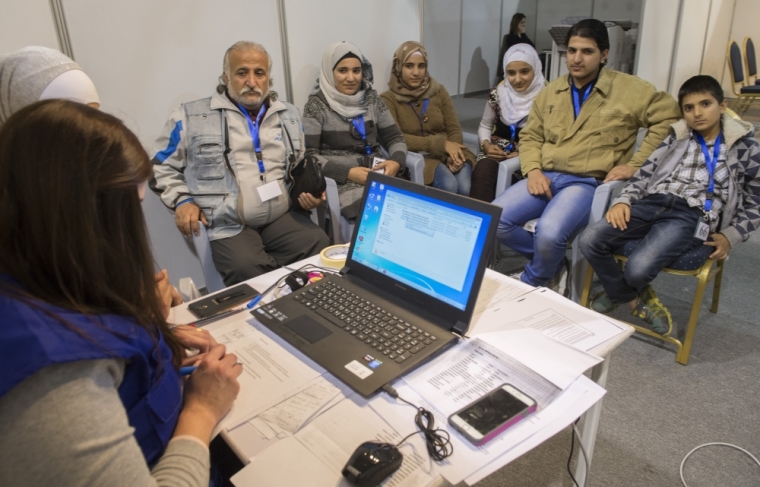 World Relief's vice president of advocacy and policy argued, however, that the choice is not narrowed down between showing compassion or upholding national security.
"We can be compassionate and we can be secure, there's a way to do both," she said.
The sentiment was recently echoed by a group of American Evangelical leaders, who wrote to Congress declaring their opposition to limiting the number of incoming refugees, and argued that compassion does not conflict with national security.
"Our faith inspires us to respond with compassion and hospitality to those fleeing violence and persecution," the letter to Congress reads. "Jesus Himself was a refugee, and He teaches us to do unto others as we would have them do to us."
Other Christian leaders, including the Vatican's Pope Francis and Justin Welby, the Archbishop of Canterbury, have also called on believers around the world to open up their communities to more refugees.
WeWelcomeRefugees.com, the website behind National Refugee Sunday, states that its mission is in response to the words of Jesus Christ found in Matthew 25:35, where He says: "I was a stranger and you welcomed Me in."
The campaign adds: "We, the Church, have an unprecedented opportunity to leverage together on a global scale and change the tide on this urgent and dire issue."
Yang said that she hopes churches around the world respond to the crisis with compassion.
"I think many of these refugees are actually looking for a welcoming community, and I think churches should maybe step out of their comfort zones and help [them]," she continued.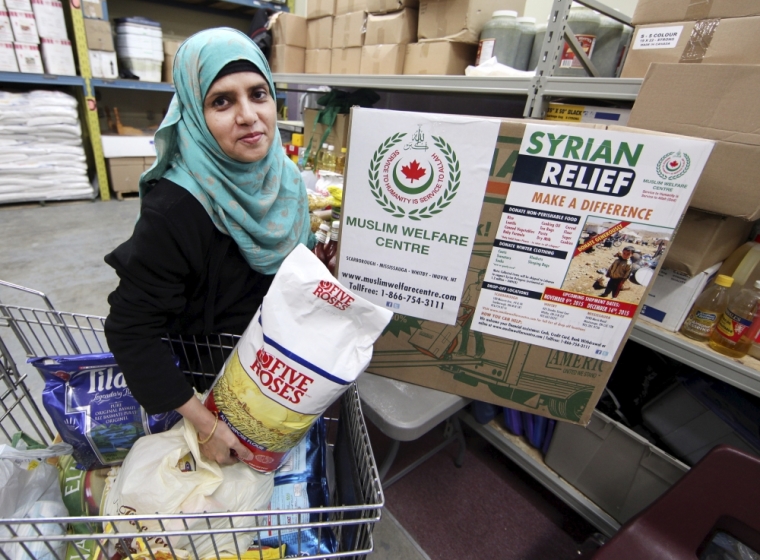 "I hope that every church partners with a refugee in the local community, and I hope that they are able to really welcome these refugees. They have suffered a lot, and given a lot of the rhetoric that is going on right now, I think it can be a very scary place for a refugee, and so because of that, I think the church can step up."
As for National Refugee Sunday, interested churches can sign up on the official website and receive a range of resources that will help them participate in the discussion on Sunday.
"Either the pastor can preach about a Christian response to the refugees, or take up an offering so people can give to the refugee crisis," Yang suggested.
"What we are really hoping for is not only for the Church to be more aware of who the refugees are, but we also want churches to be very active and take the next step to welcome the refugees that are coming to their communities," she added.
Yang further suggested that Christians concerned about the refugees write to their congressman or governor and tell them that they want their state or district to be a place that welcomes refugees.