T.D. Jakes to Produce Inspirational Film About Beverly Hills High's First African-American Principal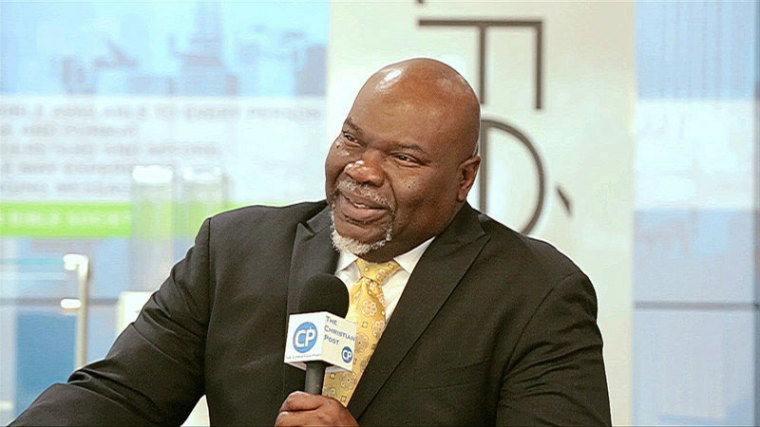 Pastor T.D. Jakes has stepped up to tell the story of two men who were brought together and reformed the education system in Los Angeles.
Where a Man Stands: Two Different Worlds, an Impossible Situation, and the Unexpected Friendship That Changed Everything was a best-selling book written by Carter Paysinger and Steve Fenton, lifelong friends who came together during school days at Beverly Hills High. Paysinger went on to become the first African-American principal in the same school's 80-year history. He and Fenton then worked together to improve the school and surrounding community.
The book was only published on Nov. 4 but already gained attention from Hollywood elite wanting to tell the tale on the big screen. Pastor T.D. Jakes was able to score the rights to the story and will produce the film.
"Where a Man Stands is about human connection, rising above seemingly insurmountable obstacles, and seeing beyond what lies beneath the surface," Jakes said in a statement. "It's an uplifting tale that demonstrates what is possible when we take a stand for what we believe in."
Fenton and his wife previously met Jakes at the Potter's House megachurch in Dallas, Texas. They stayed in touch, and it was the pastor who decided he wanted to tell Paysinger's incredible story. The history-making principal was the son of a factory worker from South Carolina. He was then selected to attend the prestigious Beverly Hills High on a "multi-culture permit."
He and Fenton met at school, where they were both in the minority culture. Paysinger became attached to the school and wanted to remain an active part of it; he served as a teacher and sports coach before deciding to run for election as the principal. While the idea went over well with Fenton, who was on the board of education, it did not go over well with the community.
Paysinger was eventually elected principal in 2010, and the book telling their story was published this month. There is no word yet on when the film might be out, but Jakes has had success as a producer, with the films "Black Nativity" and "Heaven Is for Real."