Tamar Braxton Compares New Talk Show After Firing From 'The Real' to Biblical Story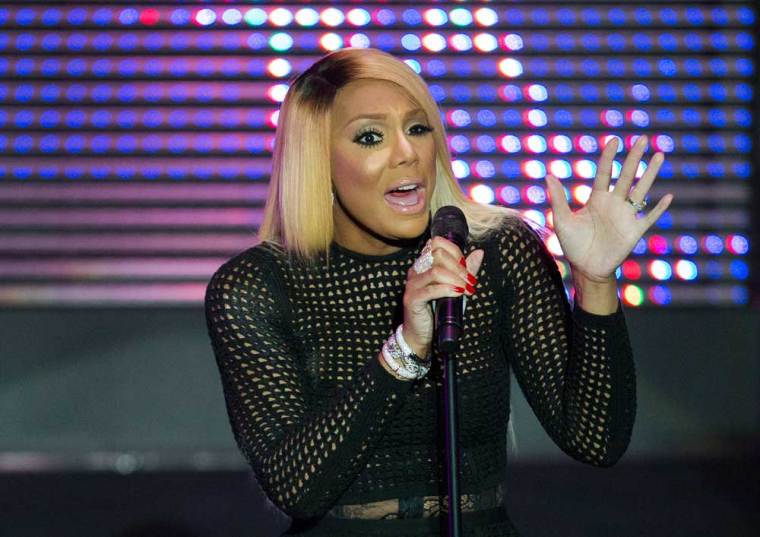 In the same way God provided a ram in the bush as an offering for Abraham in the Biblical book of Genesis, Tamar Braxton believes God gave her a new show with Steve Harvey after the singer was fired from "The Real."
"... But when GOD has a RAM in the bush thanks so much to my dear friend @iamsteveharveytv @marjorie_harvey Gerald, my baby Vince for such an AMAZING opportunity," Braxton, 39, wrote on Instagram. "I love u guys and can't WAIT for what is to come #iaintsorry seriously.. When one door closes another one opens #bestontv #tamartianTv."
Braxton's message comes after she appeared on the Steve Harvey Morning show Thursday, where the comedian and host of the radio show announced that he would give Braxton the opportunity to produce and star in her own talk show under his East 112th Production company.
Harvey spoke about his decision to give Braxton an opportunity to star in her own talk show.
"We saw the opportunity of what people may recognize as the end, but it's not," Harvey said on his talk show.
Before appearing on syndicated radio program The Steve Harvey Morning Show, Braxton initially expressed her hurt on Instagram.
"I love you all but I have been stabbed in the back by someone I stupidly trusted. (not my man or my sisters) I am not about to be tried and tested to snitch and it's not in good taste to tell you who..but as #tamartians you are very smart and can figure things out on your own," the 39-year-old singer-songwriter wrote on Instagram. "But know that every one who smiles in your face is not your friend and is not cheering for you and will lie and try and tear you down to try and dim your light. Thank God He holds my future and my hand!"
Still, she continued to glorify God in the midst of her hurt feelings.
"To God be the Glory and I will be taking a short break from all social media..until then love yourself and watch your back," she wrote.
Now that new opportunities have come and the dust has settled, Braxton assured her fans that she is in a positive space.
"Happy. Positive. And not an ill will toward ANYONE or ANYTHING. God is in control... And he has prepared me for what's to come," she wrote on Instagram. "I may joke or shade( and that's just jokes) but know in order for Him to use me my heart is pure and full of love! Walk into your light and destiny!"