Tamar Braxton Wants Another Child After Health Scare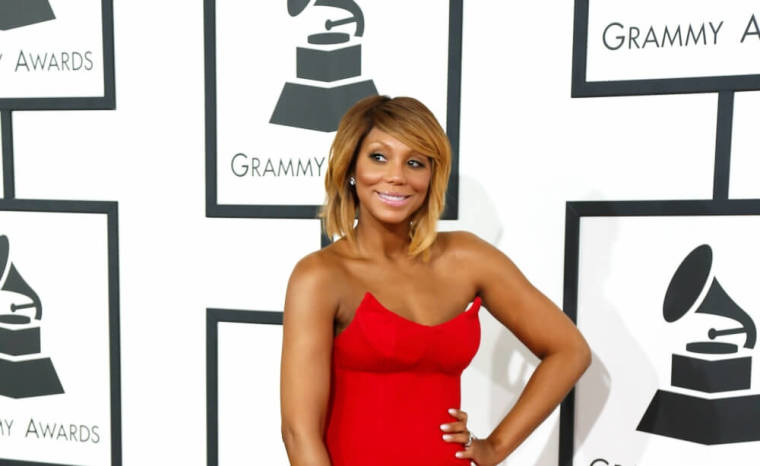 Years after publicly declaring that she would never have another child, singer-songwriter Tamar Braxton now says the health scare she endured last year has changed her mind.
"If you asked me before I got sick, I probably would've said no," the 38-year-old singer told In Touch Weekly.  "But now I would love to have more kids. I just have to get 100 percent healthy first."
The "Calling All Lovers" singer and co-host of "The Real" talk show battled with multiple pulmonary embolisms last year which could have been life threatening. However, during a healthier time in her life, Braxton appeared on Bravo's "Watch What Happens Live" and said she didn't want another child.
After explaining that her fellow singer sisters will appear on her solo show, "Tamar & Vince," she also spoke about why she wouldn't have another child.
"On this season, they do, only because I'm having a baby, and I'm team too much," Braxton said on the show. "Which is why I'm never doing it again [having a baby]."
When she became a new mother almost three years ago, Braxton admitted that she had already questioned her abilities as a new mother.
"I guess in a sense, I did feel unattached because I really really wanted to connect with him," Braxton told "Good Morning America" in July 2013. "I wanted to breastfeed and when he didn't latch on and I couldn't produce milk, I just felt like, 'Is this the wrong child? Am I the wrong mother?'"
While many mothers have experienced Braxton's sentiments, she came forward about why jealousy and confusion set in for her before the joyful motherhood experience.
"I was in shock and it took me a few days to come to terms with the fact that I am a mom and this is my baby. I was questioning my motherhood," she revealed on GMA. "Is this a mistake that God made. Is this something I should hand over to my husband, because he connected with the baby instantly. And I was jealous pretty much."
Now, the new mother insists that her baby is nothing short of a blessing from God.
"When he finally latched on [while breastfeeding], I felt like, He got me and I got him and this was all meant to be," she said on GMA. "I am very happy. I feel complete. He is the best thing that ever happened to me."
After her most recent health scare, Braxton revealed how 2-year-old Logan helped her gain strength during times of excruciating pain.
"I was in the hospital for maybe eight days, I didn't see my son," she told Yahoo! last month. "Vince arranged for me to go downstairs for a few hours and play with him."