Tamera Mowry-Housley to Biracial Boy Who Bullies Nearly Lynched: 'God Does Not Make Mistakes'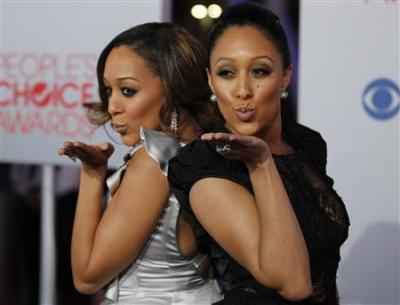 A biracial elementary school student who suffered burns to his neck after teenage boys coaxed him into a lynching rope and chanted racial slurs at him was comforted by Tamera Mowry-Housley who told him God created him as mixed race, like her, which was no mistake.
Quincy Chivers, a 9-year-old boy from Claremont, New Hampshire, was playing on a playground in August when he said teenage boys began placing a broken tire swing rope around their necks before telling the elementary student it was his turn. When Quincy tried to fit in with their game and placed the rope around his neck, he and his 11-year-old sister, Ayanna, say the teens kicked him off of a picnic table, which left him hanging from a tree, while spewing racial slurs, Newsweek reported.
The incident caused more than just emotional anguish. He was left with rope burns around his neck which led to Quincy being airlifted to Dartmouth-Hichcock Medical Center, according to NH1 News. The boy and his mother, Cassandra Merlin, appeared on the daytime talk show "The Real" with his sister on Tuesday where they recounted the details of the bullying attack.
On the show, biracial co-host Mowry-Housley comforted Quincy who said through tears that children at school were asking him about the near lynching that left him hospitalized. The crime is currently being investigated by the police.
"The kids at school, they keep asking me what happened. It brings me back to the day, and makes me live through the day that it happened," a visibly upset Quincy said. "I told my counselor to tell the kids to stop."
Quincy's mother has been working hard to shed light on the incident so that it won't happen to other children.
"Racism is real and it's a problem," the New Hampshire mother said.
Mowry-Housley empathized with the little boy as a mixed race woman and assured him that God created him precisely the way that he should be.
"Quincy, I am of mixed-race, and my children are of mixed-race. Unfortunately, there are people in this world who have a problem with that," she said. "But you remember, God created you exactly as you should be, God does not make mistakes."
Mowry-Housely was born to a black mother and white father. She married her husband, Fox News correspondent Adam Housley, in 2011.
After marrying a white man, the actress and television personality has been vocal about people making racist comments about her marriage. Mowry-Housley and her twin sister, Tia Mowry-Hardrict, previously appeared on the OWN Network's "Where Are They Now" where Tamera became emotional when speaking about the racism that she has encountered.
"I've never experienced so much hate ever in my life. I get called, 'White man's (expletive),' the new one, 'Back in the day, you cost $300 but now you're giving it to 'em for free,'" Mowry-Housley said on the OWN program in between tears. "Stuff that, me as a person, could never even fathom. I can't even think of these words."
Still, Mowry-Housley has stood strong with her family.
"I love my husband so much. I love my family," she said on the OWN show. "I love our dynamic. I'm proud to be in the relationship I am in because it's based on love."