Tamera Mowry Says Criticism of Interracial Marriage Has Gotten Worse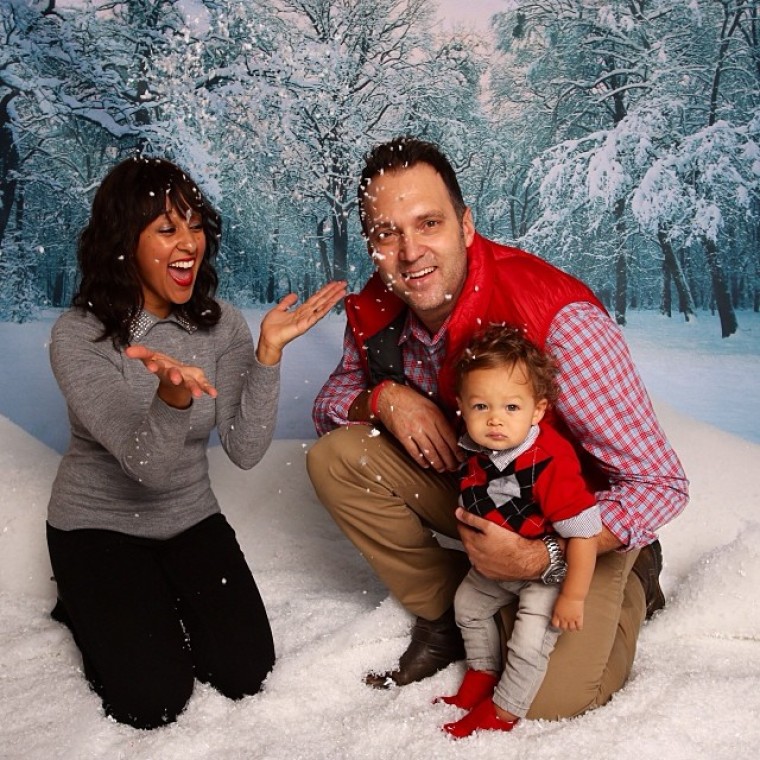 Tamera Mowry-Housley said that amid racial tensions in the country, criticism of her interracial marriage has gotten worse.
The actress and co-host of daytime talk show "The Real" opened up to Momtastic about the negative comments she receives as a biracial woman who married journalist Adam Housley, a white man.
"I think the criticism is even worse now, with the racial tension that we're seeing and the political climate," Mowry-Housley said. "But my husband, who is so great, said, 'You know what, Tamera? This is just teaching you to focus on the thousands of people that are for you, as opposed to the very few people who are against you.'"
While she did have to deal with naysayers at the beginning of her relationship, Mowry-Housley said she never expected to still be receiving flack for dating a white man.
"He's right. When we first came out publicly as a couple 12 years ago, I remember a few negative comments, such as 'never expected her to be with him,'" she recalled. "But I never expected it to reach this degree of criticism as I got older."
Mowry-Housley married her husband in 2011. During a 2014 appearance on the talk show "Bethenny," she revealed some methods that she uses to deal with social media critics.
"I think maybe because social media is what it is right now," Mowry-Housely told host Bethenny Frankel, "I have a Twitter account and people feel like they can just come to it and say whatever but I've learned to love my block button and I'm just choosing to see the positive side of it. We have more people loving on us than hating on us and we are choosing to focus on that now."
She revealed that people's negative comments impacted her so deeply because her parents, a black mother and white father, had to experience similar struggles.
"I was actually hurt because my parents had experienced it way back in the day and I was hurt because we as a community have come so far and we fight against it all the time," she said on the show. "I was hurt that people still felt that way but the opposite way, you see what I'm saying?"
However, Mowry-Housley said prayer has helped her overcome the ordeal.
"So if anything, I was devastated, hurt, and like I said I'm just going to pray and look at the positive," she said.