Target Boycott Grows to 700K Over Transgender Bathroom Policy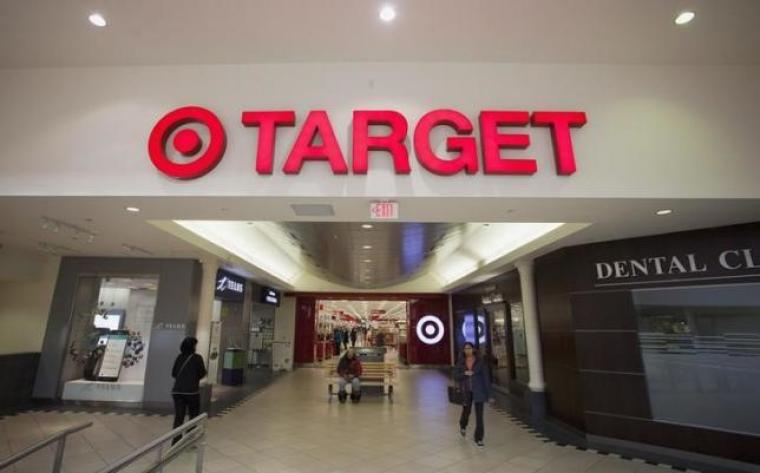 More than 700,000 people have now pledged to boycott retail giant Target over the store's transgender bathroom policy which allows people to use the company's restrooms and fitting rooms according to the gender they identify with and not their sex.
"In our stores, we demonstrate our commitment to an inclusive experience in many ways. Most relevant for the conversations currently underway, we welcome transgender team members and guests to use the restroom or fitting room facility that corresponds with their gender identity," said Target, reiterating the company's position on transgenderism in a statement last Wednesday as a national discussion on bathroom laws raged.
In a swift reaction to Target's announcement, the American Family Association called for a boycott of Target, dismissing the policy as an open door for sexual predators.
"Target's policy is exactly how sexual predators get access to their victims. And with Target publicly boasting that men can enter women's bathrooms, where do you think predators are going to go?" said the AFA on its campaign which had amassed more than 700,000 signatures and counting shortly after noon on Tuesday.
"Clearly, Target's dangerous new policy poses a danger to wives and daughters. We think many customers will agree. And we think the average Target customer is willing to pledge to boycott Target stores until it makes protecting women and children a priority," the AFA added.
The AFA suggested that Target could provide a unisex bathroom for transgender people as a "common-sense approach and a reasonable solution to the issue of transgendered customers."
"Target should keep separate facilities for men and women, but for the trans community and for those who simply like using the bathroom alone, a single occupancy unisex option should be provided," said the AFA.
Pastor Greg Locke of Global Vision Bible Church in Mt. Juliet, Tennessee, agrees with the AFA that Target's bathroom policy is a magnet for "perverts and pedophiles."
In a viral rant about the retail giant's policy that he posted to Facebook on Friday, Locke said he visited a Target store in Mt. Juliet and was told he could use the bathroom he "self-identified with" and it made him livid.
"Your political correctness has caused you to do something extraordinarily stupid," Locke said in the video. "... Because you're not targeting and being inclusive to transgender people by doing this. They make up 0.3 percent of the population. What you are targeting are perverts, pedophiles, people who are going to hurt our children."
The AFA campaign to boycott Target also highlights several headlines of cross-dressing men who entered female bathrooms and assaulted women.
A national conversation on transgenderism erupted in March after North Carolina passed a bathroom bill that prohibits local governments from passing ordinances that force businesses and institutions to allow transgender people into opposite sex bathrooms.
Popular rock band Pearl Jam has since joined a growing list of businesses and musicians who have boycotted the state in retaliation.
"The HB2 law that was recently passed is a despicable piece of legislation that encourages discrimination against an entire group of American citizens," the band argued. "The practical implications are expansive and its negative impact upon basic human rights is profound. We want America to be a place where no one can be turned away from a business because of who they love or fired from their job for who they are."
Earlier this month, North Carolina Gov. Pat McCrory issued an executive order that clarified the law and gave protections to the LGBT community.
"After listening to people's feedback for the past several weeks on this issue, I have come to the conclusion that there is a great deal of misinformation, misinterpretation, confusion, a lot of passion and frankly, selective outrage and hypocrisy, especially against the great state of North Carolina," McCrory said in a video statement. "Based upon this feedback, I am taking action to affirm and improve the state's commitment to privacy and equality."
McCrory's order maintains gender-specific restrooms and changing facilities in government and school buildings in North Carolina. It also clarifies that private businesses and other institutions of public accommodation have the right to set their own bathroom and changing room policies.
The order also expands the state's employment non-discrimination policy to cover sexual orientation and gender identity. It also calls for legislation to give gays, lesbians and transgender people the right to sue in court for discrimination.