Pearl Jam Cancels North Carolina Concert, Claims Bathroom Bill Is 'Despicable'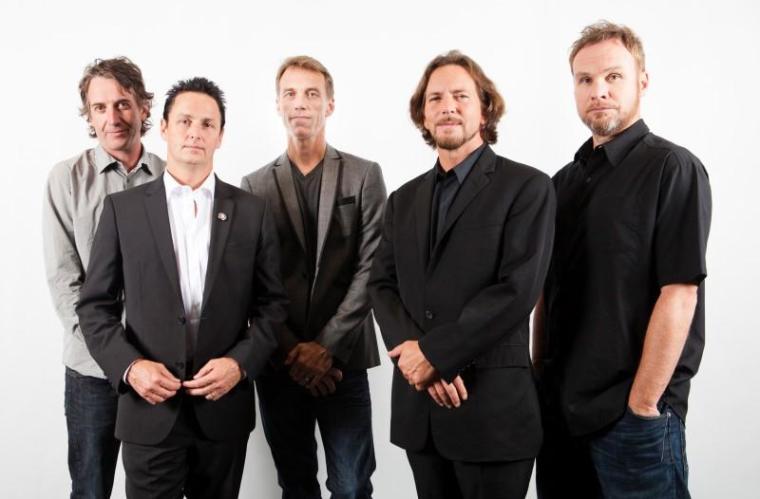 Popular rock band Pearl Jam joined a growing list of people protesting North Carolina's bathroom bill when they announced the cancellation of their upcoming show scheduled for Wednesday in Raleigh.
The bill, which became law in March, mandates that people in public buildings must use the bathroom that matches the sex listed on their birth certificates, their biological sex, instead of the gender they choose to identify.
Pearl Jam called the law "a despicable piece of legislation."
"It is with deep consideration and much regret that we must cancel the Raleigh show in North Carolina on April 20," began the band in their statement.
"The HB2 law that was recently passed is a despicable piece of legislation that encourages discrimination against an entire group of American citizens," the ban claimed. "The practical implications are expansive and its negative impact upon basic human rights is profound. We want America to be a place where no one can be turned away from a business because of who they love or fired from their job for who they are."
"It is for this reason that we must take a stand against prejudice, along with other artists and businesses, and join those in North Carolina who are working to oppose HB2 and repair what is currently unacceptable," the statement added.
Last week, North Carolina Gov. Pat McCrory issued an executive order that clarified the law and gave protections to the LGBT community.
"After listening to people's feedback for the past several weeks on this issue, I have come to the conclusion that there is a great deal of misinformation, misinterpretation, confusion, a lot of passion and frankly, selective outrage and hypocrisy, especially against the great state of North Carolina," McCrory said in a video statement. "Based upon this feedback, I am taking action to affirm and improve the state's commitment to privacy and equality."
McCrory's order maintains gender-specific restrooms and changing facilities in government and school buildings in North Carolina. It also clarifies that private businesses and other institutions of public accommodation have the right to set their own bathroom and changing room policies.
The order also expands the state's employment non-discrimination policy to cover sexual orientation and gender identity. It also calls for legislation to give gays, lesbians and transgender people the right to sue in court for discrimination.
Some LGBT activists, however, are still not pleased and are continuing to call for a full repeal of the law.
"Gov. McCrory's actions today are a poor effort to save face after his sweeping attacks on the LGBT community," Sarah Preston, the acting executive director of the American Civil Liberties Union of North Carolina, said in a statement. "With this executive order, LGBT individuals still lack legal protections from discrimination, and transgender people are still explicitly targeted by being forced to use the wrong restroom."
In a statement last Wednesday, Family Research Council President Tony Perkins called the ACLU's response to the executive order an indication that the Left has "no interest in a 'live and let live' policy, and could care less about the commonsense privacy concerns of parents and families."
Just hours after making their announcement, Pearl Jam's lead vocalist Eddie Vedder delivered some personal thoughts on the decision in front Hampton, Virginia, concertgoers on Monday.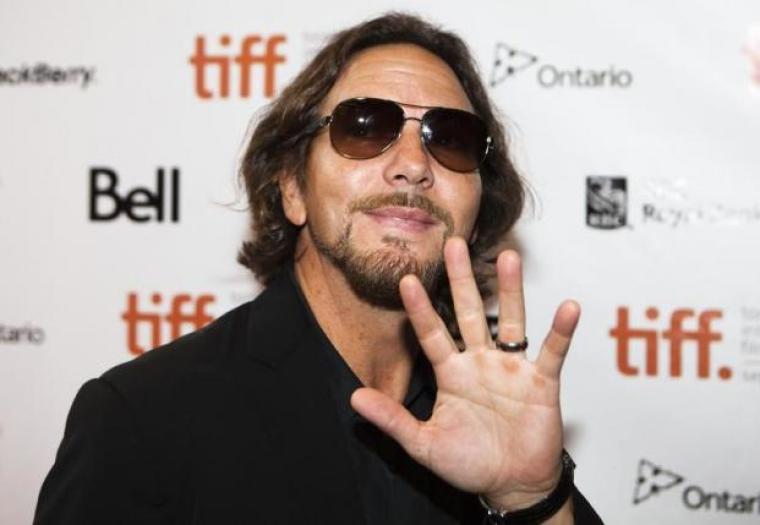 "It was a hard process because we thought we could still play and make things right and we could fortify all the people on the ground working to repeal this despicable law," he said.
"We thought we could take the money and give it to them and still play the show, but the reality is there is nothing like the immense power of boycotting and putting a strain; and it's a shame because people are going to [be] affected that don't deserve it, but it could be the way that ultimately is gonna affect change. So again, we just couldn't find it in ourselves in good conscience to cross a picket line when there was a movement," Vedder continued.
"So we apologize to those in Raleigh, we apologize to those who are going to Raleigh, we apologize to the locals who probably believe in the same things that we do. They have a reason to be p*ssed, and we're p*ssed off too. But we gotta be p*ssed off at the right people and get them to change their minds because they made a mistake, a big mistake, and they can fix it," Vedder noted.
Duke University's top officials, including President Richard Brodhead, argued that the law has already damaged North Carolina's reputation globally creating an "economic and material impact" on universities and other institutions.
"Scholars from states and municipalities that have imposed bans on government travel to North Carolina have been unable to travel to Duke to continue ongoing research," said Brodhead.
Several states and cities including Connecticut and the city of Boston have cut government-subsidized travel to North Carolina, citing HB2 as a factor.