Target Boycott Not Ending as Retailer's Transgender Policy Still Gives Men Access to Girls' Bathrooms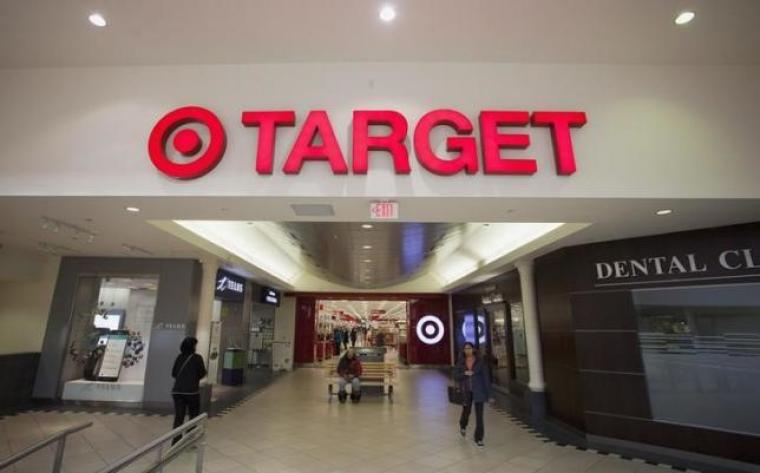 The American Family Association says Target's recent announcement that it will resolve the transgender bathroom controversy by building a new unisex bathroom in each of its store locations in the U.S. is "not enough" to protect women and girls, and so it won't be ending its boycott.
"Our major concern was that Target's policy would grant voyeurs and sexual predators easier access to their victims by allowing men in women's restrooms and changing areas, which puts women and girls in danger," AFA President Tim Wildmon wrote in a letter to Target CEO Brian Cornell on Monday. In the letter, Wildmon listed a number of incidents in Target bathrooms this past year where females were threatened.
"Unisex bathrooms are fine, but our request has always been that Target maintain the gender-specific bathrooms as well — if the company is interested in guaranteeing the safety and privacy of women and girls who patronize the retailer's stores," Wildmon added.
AFA's letter is in response to Target's announcement last week that it will spend $20 million to expand its bathroom options at all of its U.S. stores so that all customers, including parents with children, will have the option of using single-toilet bathrooms.
The company said the addition of a single-occupancy bathroom in its 300 stores that don't yet have that option was its solution to end the AFA's boycott.
"We put that in motion for some time prior to the [June] shareholders meeting. At the end of the day, Target is all about inclusion. We want everyone to feel comfortable in our stores," Target spokeswoman Katie Boylan said earlier this month.
However, what Target's management perceives as a solution still doesn't address their policy of allowing men to go into women's dressing rooms and bathrooms.
AFA has warned Target shoppers that nothing has actually changed in the store's policy, because it still allows predatory men to go into women's bathrooms and changing facilities. The conservative group warned American families not to fall for Target's "deceptive" move, and said that its boycott, represented in a petition signed by over 1.4 million people, will continue.
"AFA's boycott will remain in place until Target agrees that protecting the safety and privacy of women and children is of paramount concern. To demonstrate that commitment, we ask that you reverse your current bathroom and fitting room policy," the letter to Target explained.
AFA also suggested that one other way customers can express their feelings, beside signing the petition, is to go on Target's Facebook page and make a personal comment, which the chain store giant is bound to see.
Additionally, Target has denied that its dropping sales and 10 percent fall in its second-quarter net income has anything to do with the boycott, though financial experts, such as Dan Celia with Financial Issues Stewardship Ministries, have argued that the company is being "naïve at best" to ignore the apparent correlation.