TD Jakes Shares '5 Critical Actions' to Heal the Nation, Personal Relationships Post Election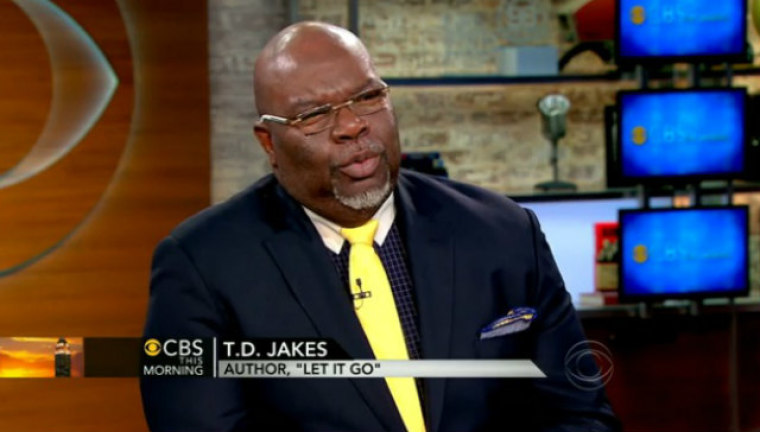 Bishop T.D. Jakes, senior pastor of The Potter's House church in Dallas, Texas, has shared a list of five important actions Americans can take toward healing the nation following the "negativity" of the 2016 presidential elections.
"How do we move forward personally and as a country after all the negativity and damaged relationships surrounding the campaigns?" Jakes asked in a Facebook message on Monday, before linking to the list posted on his website, TDJakes.com.
The message reads that first, Americans need to be appreciative of the democratic process in which they are free to vote for their choice "without fear of death or negative consequences."
Second, he calls on people to refuse gloating if their candidate won, or "pronouncing doom on the country" if their candidate lost. "Rather, recognize that the desires of the people were bigger than the candidates and their many shortcomings."
The list then urges people to forgive friends and family who did not back their choice for president.
"Let go of the disgust, disappointment, and negative judgment of their character. The new president will be out of office in the next four or eight years. Quality relationships can provide benefits for a lifetime. Don't be so quick to abandon them."
Next, the message urges people to "bless" rather than "curse" America with their words. And lastly, he calls on the Pledge of Allegiance to become a personal affirmation.
"Yes, the country is divided and 'all' its citizens have not experienced 'justice,' but we live in America where dreams come true. I plan to make this pledge a daily prayer — along with my prayers for our new president," Jakes says on his website.
"Let's keep the faith, fight constructively, and be a part of the solution."
Jakes said last week that people who did not support President-elect Donald Trump are feeling frustrated and angry, especially if they were strong supporters of his rival, Democratic nominee Hillary Clinton.
"There is a certain amount of trauma that has been ingested by the American people," he said in an interview with MSNBC's Tamron Hall on Nov. 9.
The Potter's House pastor talked about the importance of Americans having a place to vent and to ponder questions such as 'What does a Trump administration look like? How will Trump's presidency affect minorities and women?'
"There's so much that has yet to be processed," Jakes noted.
His comments came in the wake of several days of protests in major cities across America, including New York City, Washington, D.C., Portland, Chicago, Los Angeles and Oakland, where thousands of demonstrators shouted slogans such as "Not my president," directed at Trump. Some protesters turned violent and committed assaults, hate crimes, and burned and defaced small businesses, costing well over $1 million in property damage.
While some protesters marched peacefully, others burned U.S. flags and carried paper mache figures of Trump being hanged. Some signs warned of a pending mass protest during Trump's inauguration at the Capitol in Washington, D.C. on Jan. 20, 2017.