Finding God Through Techno Mass? Hundreds Pack Berlin Church for DJ Pastor's Worship Service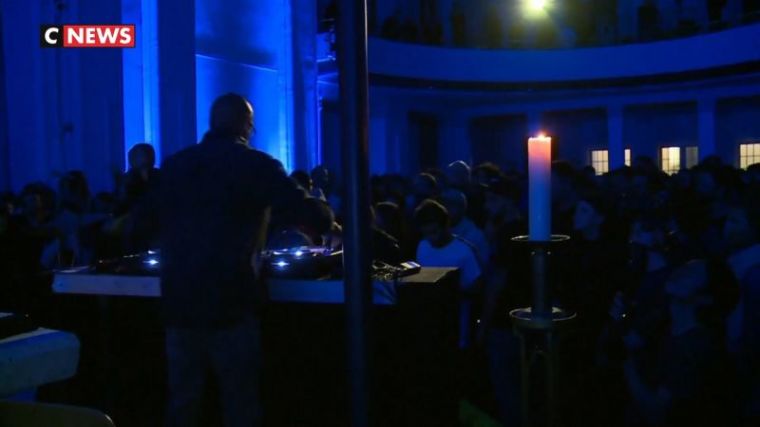 Hundreds of Berliners packed a local church for a unique experience mixing minimalist techno with mass, led by an ordained American pastor, music producer and DJ.
AFP noted that the "techno mass" by Robert Hood, founding member of the 1990s Detroit techno band Underground Resistance, took place on Friday at St. Thomas church in the district of Kreuzberg, which included a candlelit altar, and an amateur gospel choir.
"It's a beautiful sanctuary, I didn't know it would lift up so much energy. I am so glad to be here, I've been dreaming of this night for so many years," Hood said about the 19th century Protestant neo-gothic style church.
"This is the first time I ever had the opportunity to do something like this, to witness fellow believers. You'll be swinging from all over your body," Hood added.
Hood also talked about the importance of being born again and walking with God.
"I was living my life outside of God, as a stepchild, but not his child. I had to be born again," he said.
"The Lord is good, he is the source of my strength, my creativity," he added.
Beside being ordained a priest in 2009, the DJ is also known for his "Underground Resistance" project in Detroit. Two years after his ordination he produced one of his most famous hits, "We magnify his name," under the Floorplan collective.
The pastor, who is now based in Alabama, continues producing techno music, with some of his work blending beats with gospel.
In a 2016 interview with Rolling Stone, Hood positioned that "house music comes from gospel music." He said that after returning to music in 2010, it was due to God telling him: "I want you to put a gospel message in the music."
"I see any form of music as ministry," the preacher added. "It just depends on what you're preaching. When I'm behind the turntables, I'm at a pulpit. I'm preaching a message of love — it's just coming through electrical wires and Funktion-One speakers."
Hood reflected on his upbringing, such as listening to Aretha Franklin and Shirley Caesar in church, which inspired him to look into blending genres.
"My grandmother, watching her play the tambourine in church, she beat the tambourine like you wouldn't believe. That's where I got a lot of my rhythm from. What she did with that tambourine would put Prince to shame," he recalled.
Hood said that it was inevitable he would embrace gospel music as part of his techno career.
"It was just a matter of time," he noted. "It was prophetic that this was going to come about."