Ted Cruz Calls Donald Trump's Fraud Accusations 'Yet Another Trumpertantrum'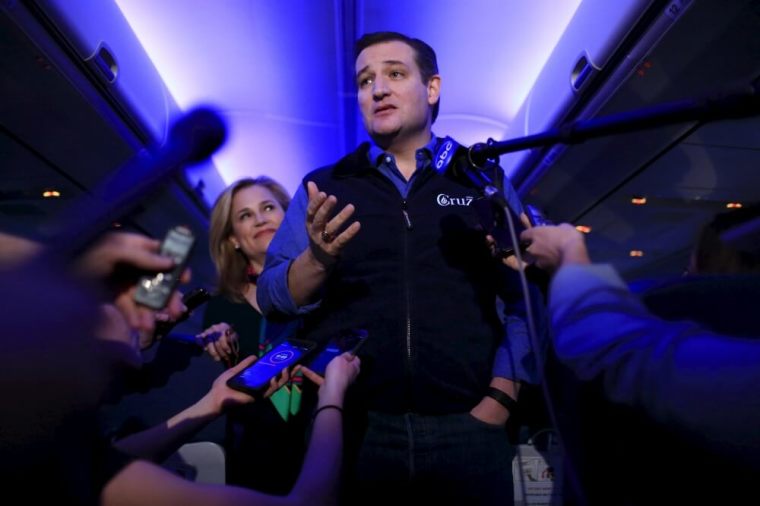 Sen. Ted Cruz responded to multiple accusations from Donald Trump regarding the recent Iowa Caucus vote, saying the real estate mogul is throwing "another Trumper-tantrum."
The two Republican presidential candidates have been engaged in a heated exchange on Twitter following the Monday night Iowa Caucus results that claimed Cruz the victor over Trump, with the Texas senator earning 27.6 percent of the votes and Trump earning 24.3 percent.
Since the polls were tallied, Trump has tweeted several accusations toward the Cruz campaign, alleging voter fraud and demanding a new election.
The attacks against Cruz began Tuesday, when Trump tweeted that the Texas senator's victory speech was "too long, rambling [and] overly flamboyant."
Trump's charges grew increasingly more serious, alleging that Cruz had "stolen" Iowa votes.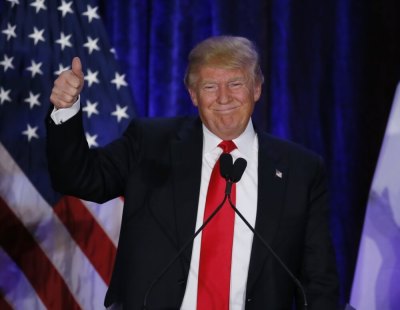 "Ted Cruz didn't win Iowa, he stole it. That is why all of the polls were so wrong and why he got far more votes than anticipated. Bad!" Trump tweeted on Wednesday.
The businessman-turned-politician then argued that Cruz's camp wrongfully announced that Dr. Ben Carson was quitting his campaign, a miscommunication that Cruz blamed on a CNN story reporting that the retired neurosurgeon was temporarily going to Florida to "take a deep breath."
The Trump campaign also claimed that Cruz committed a voter violation by sending mailers to Iowa residents, claiming their neighbors could see their poor participation in local elections and encouraging them to participate in the Iowa Caucus vote.
"Based on the fraud committed by Senator Ted Cruz during the Iowa Caucus, either a new election should take place or Cruz results nullified," Trump tweeted on Wednesday.
Cruz's team has responded to Trump's allegations, with the campaign's communications director Rick Tyler telling CNN that "Reality hit the reality TV star in Iowa, so nobody is talking about him now, so he's trying to regain some attention on Twitter."
"There are Twitter addiction support groups, so he should seek out his local chapter," Tyler joked.
Cruz also tweeted multiple responses to Trump, writing on Wednesday: "Yet another #Trumpertantrum [...] @realDonaldTrump very angry w/the people of Iowa. They actually looked at his record."
In another tweet, Cruz suggested Trump join the Democrat Party if he's going to contest the Iowa Caucus vote.
"Bernie is contesting #IA results. Maybe Donald should go back to IA & join the Ds. Bet they'd love #TrumpCare," Cruz joked.
Trump's aggressive tweets from Wednesday are a far cry from the humble concession speech he delivered Monday in Iowa, during which the presidential candidate congratulated Cruz and said he was "honored" to have placed second.
"When we started this journey, there were 17 candidates. I was told by everybody, 'Do not go to Iowa. You couldn't finish in the top 10.' They said, 'Don't do it.' I said, 'I have to do it,'" Trump told the audience. "We finished second, and I want to tell you something, I'm just honored. I'm really honored. And I want to congratulate Ted, and I want to congratulate all of the incredible candidates, including Mike Huckabee, who has become a really good friend of mine."