Teenage Girl Who Escaped ISIS Tells of Rape, Forced Conversion by Islamic Militants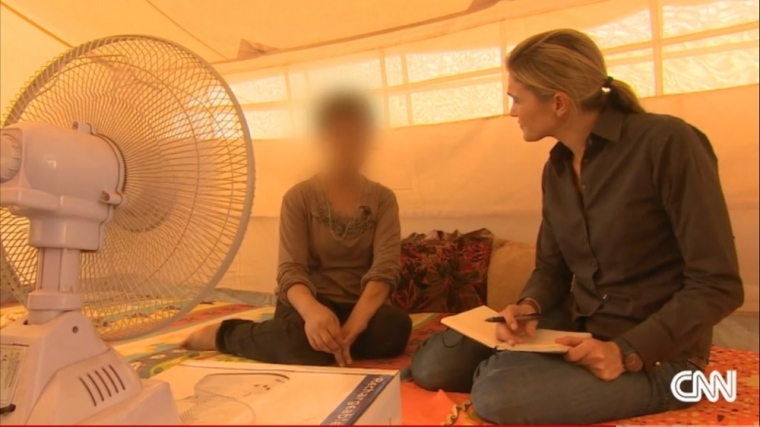 A teenage girl at a refugee camp in Iraq who escaped from ISIS militants has described some of the atrocities being committed by the terror group, including forced conversion to Islam and the rape of young women by ISIS leaders.
"In Mosul they tried to make us change our faith and religion," a 15-year old girl identified as "Aria" told CNN at the Khanke refugee camp in northwest Iraq. "They said to us, 'Read our Quran.' A couple of the girls said, 'We never went to school — we can't read.' I couldn't understand the Quran."
Aria was kidnapped over six weeks ago while her family was trying to flee by car from their home in Sinjar, knowing that ISIS militants were coming. A convoy of vehicles carrying the terror group's black flags surrounded them, and the young girl was taken.
"They forced us out of the car," Aria said. "The girls and women were separated from the men, including my 19-year-old brother. But they only took the girls, forcing us into a minivan."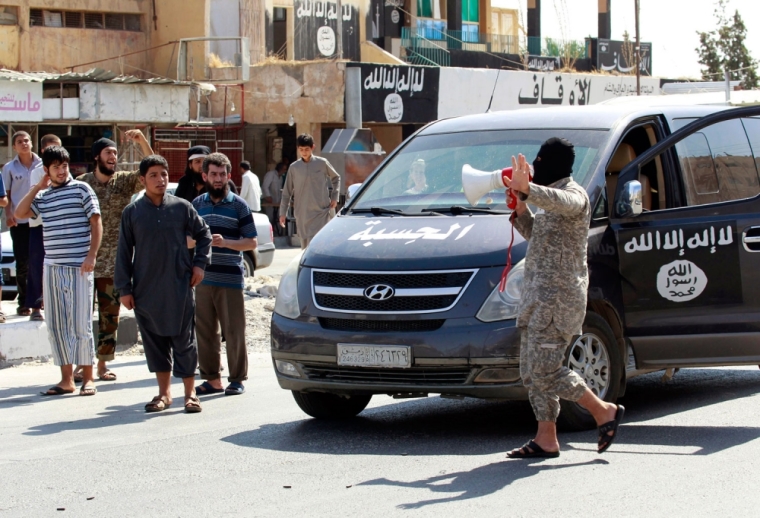 The women were then driven to Mosul, where ISIS has created a stronghold, and taken to a house where they were locked with other teenage girls who had been captured.
Aria said that they were kept for over three weeks under horrific conditions, and that a sheik came to collect 20 girls, including her 14-year-old sister-in-law.
"He forced himself on her. I was so scared. A lot of my friends were raped. It's hard to talk about it," she said.
"I see their faces all the time," Aria continued. "I have nightmares. I can't stop thinking about how they forced themselves onto the girls. I have seen and been through too much."
ISIS, which is active in Iraq and Syria, has been accused of beheading children and carrying out mass rapes in the region.
"They are systematically beheading children, and mothers and fathers. The world hasn't seen an evil like this for a generation. There's actually a park in Mosul that they've actually beheaded children and put their heads on a stick," National spokesman for Iraqi Christians and Chaldean-American businessman Mark Arabo said in a previous interview.
"And they have them in the park. This is crimes against humanity. The whole world should come together. This is much broader than a community or faith. This is crimes against humanity and they are doing the most horrendous, the most heartbreaking things you can think of," he explained.
Other victims who have managed to escape the terror group, including a 13-year-old boy identified as Mohammed, have also said that ISIS is indoctrinating boys into their ideology at children's camp, where the militants carry out beheadings, stonings and crucifixions.
Aria and a friend managed to escape by calling her friend's uncle who knew people that were prepared to help. The girls put on veils and broke through the door in the house where they were being kept, and later the uncle's friends were able to take them to a safe house on Fallujah.
When she was reunited with her family, Aria learnt that her brother had been killed.
"That made me very sad. I only had one brother. He was only married for six months. I was sad to hear this. They killed him and other men when they took me. They shot him in the head. My mother slept next to my brother's body all night."
She said that she is also haunted by guilt that ISIS members raped the other girls at the house once they discovered Aria and her friend had left.
"They raped them because we escaped. That was the punishment. They tightened security so no girls can escape anymore," the girl said. "I have to live with that."