Tennessee Baptists Denounce Racism as White Lives Matter Gets Ready to Promote White Power on Saturday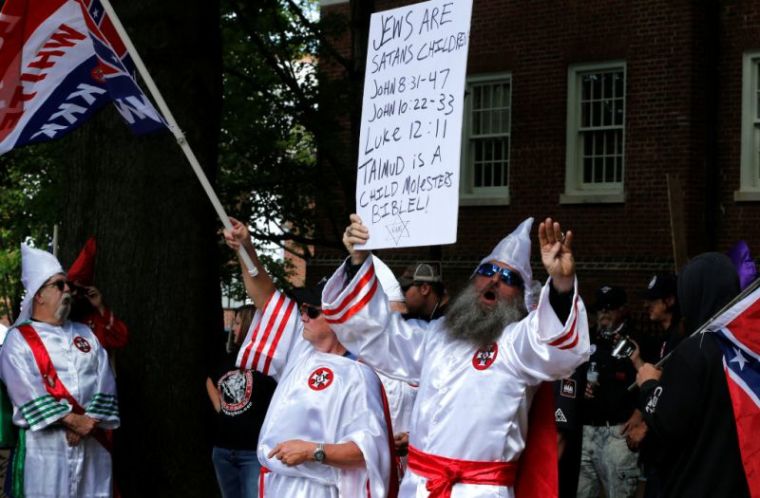 A racially diverse coalition of Tennessee Baptists publicly denounced white nationalists and urged Christians not to buy into their message as the National Front gets ready for already controversial rallies expected to take place in Shelbyville and Murfreesboro on Saturday.
"We don't call press conferences very often but we believe it is impossible to stand silently by while the white supremacy movement plans to invade our state and perpetrate its evil Saturday in Shelbyville and Murfreesboro," Randy C. Davis, president and executive director of the Tennessee Baptist Mission Board, said at a press conference cited by Baptist Press.
The Nationalist Front is an umbrella organization which seeks to unify the white nationalist movement in North America, according to their website.
"Each racial group in America can and should establish for themselves a nationalist community where they can be independent and govern themselves according to their culture and ethnic self-interest," the group says in part.
Among the groups that will be protesting under the umbrella of the Nationalist Front on Saturday are: the National Socialist Movement, the Traditionalist Worker Party, League of the South and Vanguard America.
Despite being labeled as white supremacists and racists, the Nationalist Front says supremacy is not their goal.
"We as members of the Nationalist Front reject racial supremacy and racial hatred. We acknowledge that each race is unique and has different attributes. While some races might be better in some categories, they might surpass other races in others. Racial differences are a biological reality and should be respected," the group says.
"We love our European people not because of our IQ or abilities. Although we take pride in ourselves and the accomplishment of our ancestors, we love our people because they are our extended family. Just as a man cares for his wife and child above the family down the street, we as nationalists put the interests of our ethnic extended family as our primary concern," it adds.
Davis, however, says the protests being planned for Saturday are to oppose the influx of immigrants and refugees living in Middle Tennessee.
"As Tennessee Baptists and as Southern Baptists, we are categorically opposed to the white supremacy movement and any movement that diminishes the dignity of any human," Davis said.
"If history holds true, the intent of these groups gathering is to fear monger and fan the flames of racial hatred," Davis noted. "This bigotry has no place in our American society and it certainly has no place in the life of anyone who is a follower of Jesus."
He further dismissed the movement as "evil" and urged Christians to be careful because "this movement preys upon people's fears and the temptation is to buy into the rhetoric, especially since this group is targeting those who feel under-represented and disenfranchised."
Varina Hinojosa, 37, told USA Today that she was concerned about the effect of Saturday's rally in Shelbyville because her neighborhood is "a bunch of different races."
Brad Griffin, a member of League of the South which spearheaded the organization of the "White Lives Matter" rally in Shelbyville, argued that "There has been a big dumping of refugees all over the area.
He pointed to the recent church shooting in Antioch, Tennessee, last month carried out by 25-year-old Emanuel Kidega Samson, who moved to the United States from Sudan in 1996. One woman was killed and several other worshipers were injured.
Ruby Tucker, 49, who has operated the Pop a Top bar in Shelbyville with her mother for 27 years, admits that her neighborhood has been changing racially but she doesn't see it as a problem.
When they first opened the bar she said, "You didn't hardly see black people come to the bar."
She welcomes everyone in the bar, she says, and does not allow the use of the N-word on her property.
James Keele, 50, who says his great, great-grandfather fought in the Civil War, said the white nationalist groups are disgracing the memory of the Confederacy.
"To me, it's a disgrace for them to carry around symbols of the Confederacy, because this has nothing to do with the Civil War, period," Keele said. "Never has, never will."
He said immigrants in Bedford County, Tennessee, aren't taking jobs away from native born Americans so they should not be blamed for anyone not being able to find a job.
"What I would like to ask the White Lives Matter group is, if they're willing to, do they want a job at Tyson's?" he asked. "They're going to say no. They don't want a job at Tyson (Food). They're not going to work there. So what's wrong with a Somalian or Mexican or whoever working there?"