Teresa Giudice's Prison Diary Reveals 'Real Housewives' Star Attends Church, Prays for Early Release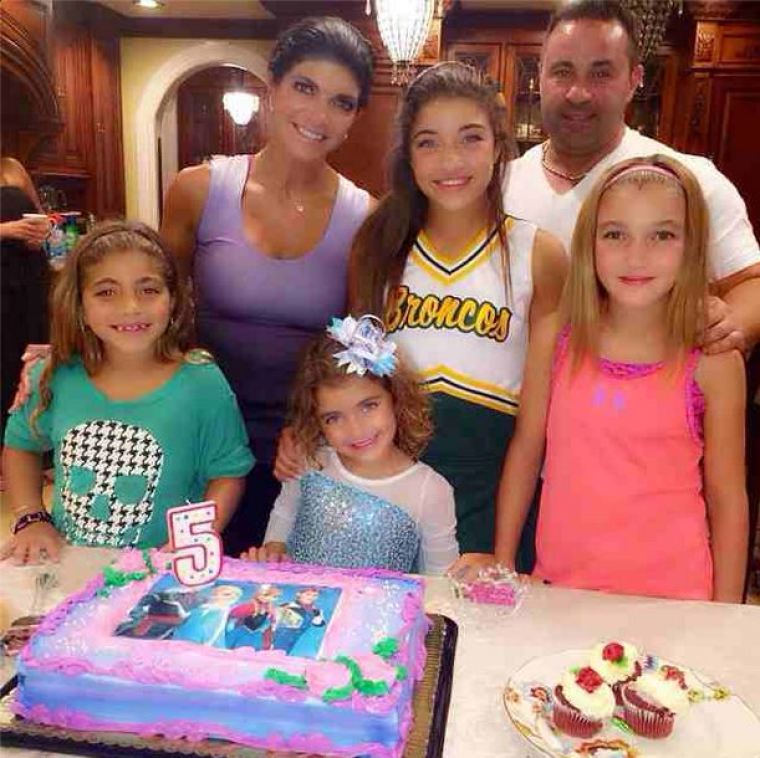 "Real Housewives of New Jersey" star Teresa Giudice has been going to church while in prison and praying for an early release, according to excerpts from her diary.
The mother of four has been incarcerated at the Federal Correctional Institution in Danbury, Connecticut, since Jan. 5, after a judge sentenced her to serve 15 months in prison following a bankruptcy fraud conviction. In newly released excerpts from her prison diary, the Bravo TV stars opens up about life behind bars and says that she feels God's presence guiding her.
"Great mass. I enjoy [going to church], it makes me feel good after I go and during. I feel like God is really present there with me," she wrote in one passage obtained by Us magazine.
Giudice, 43, has had recent prison visits from friends and family, including her husband, Joe, who is scheduled to begin serving his 41-month sentence upon her release in December, and their daughters Gia, 14, Gabriella, 10, Miliania, 9, and 5-year-old Audriana.
"I called the girls after school today. I miss them so much," she wrote. "They are all I think about all day long, and I pray that God helps me to go back home to be with my daughters and my husband. Please God, help me."
Giudice and her husband rose to stardom on the "Real Housewives" in 2009 as the fun-loving and family oriented Italian-American couple from New Jersey. Last year, they were sentenced to a combined four-plus years in federal prison after pleasing guilty to charges of mail, wire and bankruptcy fraud. Joe also pleaded guilty to tax fraud.
Giudice is set to pen a forthcoming memoir based on her prison journal, which her attorney says will give fans an inside glimpse into her time behind bars. In it, she shares details about unpleasant food and combative fellow inmates.
"It's going to be about growing up from humble beginnings," James J. Leonard Jr., her attorney, told Us about the planned memoir in the new issue, which is on newsstands. "She will also tell the story everyone is dying to know: what life is like behind bars."