UMC church hosts 'family friendly drag show' with children, 'furries' in attendance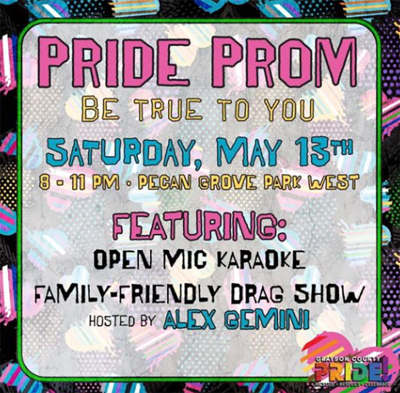 Protesters, drag performers and at least one adult in a so-called "furry" costume were on hand last weekend for a "family-friendly drag show" that was moved to a local church at the last minute.
The "Pride Prom" event hosted by Grayson County Pride was originally scheduled for May 13 at Pecan Grove Park West in Sherman, located about 65 miles north of Dallas.
Prior to the event, however, the location was reportedly changed to 118 W Pecan Street, which is the address of the Mosaic Campus of First United Methodist (FUM) Sherman, according to the church's website.
The location change was first reported by Protect Texas Kids, a conservative advocacy group, whose members were among several people on hand to protest outside the venue.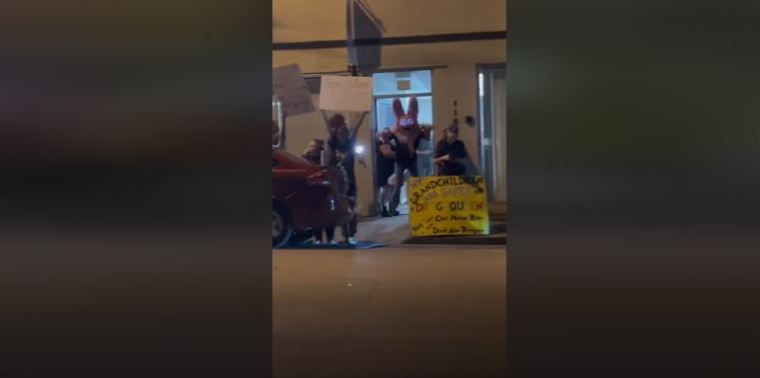 A handful of protesters held signs and one waved an American flag as the event got underway at the location, where kids were seen on video attending the drag show.
Another group of protesters, The New Columbia Movement, a Catholic advocacy group, marched with a flag reading "DEFEND PURITY, REJECT PERVERSION" were also on hand as they "prayed the rosary alongside locals" at the event.
As the day went on, counter-protesters — including a "gay" Spiderman holding a rainbow flag — showed up outside the church. Another person held a rainbow flag with the libertarian motto "Don't tread on me."
Later in the evening, Sherman police officers were seen escorting drag performers and even a person in a "furry" costume around the location.
A spokesperson for Sherman police told The Christian Post that event organizers hired two off-duty officers to provide security for the event.
"It is common practice for businesses and/or organizations to hire off-duty officers to provide security," Sherman Police Sgt. Brett Mullen told CP via email Wednesday. "Sherman Officers engaging in off-duty employment are there solely to keep the peace and enforce state law."
Neither FUM Sherman nor Senior Pastor Rev. Denise Peckham responded to a request for comment Wednesday from CP. This story will be updated in the event that a response is received.
A statement on the FUM Sherman website indicated that the church is an LGBT-inclusive congregation: "We are young and old, married and single, gay and straight, liberal and conservative, non-conformists and traditionalists, those recovering from addictions, those still battling addictions, and those whose challenges take other forms.
"We are imperfect children of God who find meaning and purpose as followers of Christ, and who find authentic community at [the UMC church]."
Last year, Grayson County Pride organized a similar "all ages" drag event at Pecan Grove Park, complete with an "alcohol-free mocktail bar," though it wasn't clear whether that was continued at this year's event.
A bill that would restrict such "all ages" drag performances in Texas passed the Senate last month and is in committee in the state House.
Under Senate Bill 12, anyone under the age of 18 would be prohibited from attending "sexually oriented" events and could subject businesses which host such events to fines as large as $10,000 for each violation.