Children, Teletubbies seen performing on stage at Los Angeles drag convention hosted by RuPaul
'I'm Horny All Night Long' song heard playing on PA around children; event sponsored by LA Public Library, Paramount+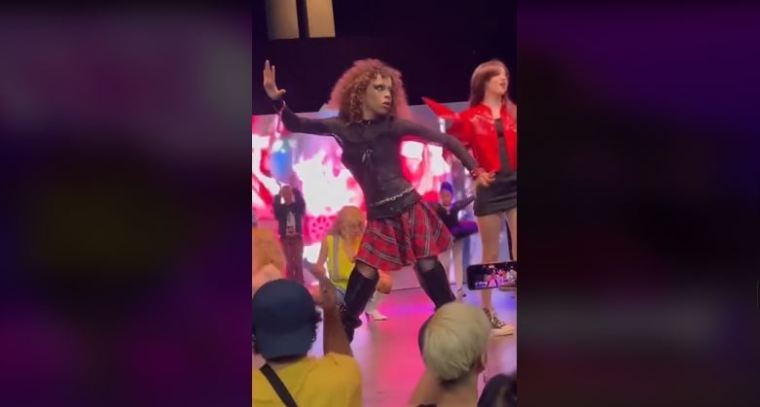 Editor's note: Warning this article includes videos from the convention that are not intended for younger readers and might offend others. 
Children as young as 8-years-old were dressed in drag and Teletubbies danced with a man wearing a skirt at a Los Angeles drag convention this past weekend.
Thousands of people were estimated to attend the DragCon LA event May 12-13 at the Los Angeles Convention Center, which featured over 180 drag performers, along with dance performances, wig and sewing workshops and, yes, even the popular children's TV characters.
Sponsored by Teletubbies, Paramount+, Los Angeles Public Library, Postmates, Cash App and others, DragCon's organizers described the convention as an "all ages event," with children ages 8 and younger allowed in for free if accompanied by an adult with a paid ticket.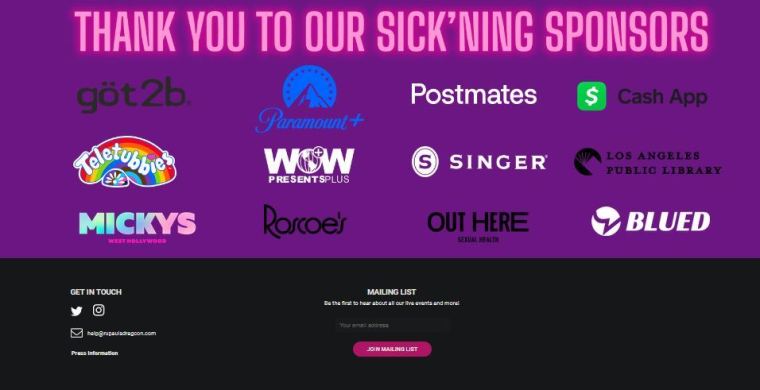 The first DragCon event started in 2015, when Randy Barbato and Fenton Bailey, co-founders of LA-based production company World of Wonder, started DragCon in response to RuPaul, who wanted to "find a way to physically bring people together," according to the Los Angeles Times.
Performer Queen Priyanka from Canada's version of "RuPaul's Drag Race" joined the Teletubbies on stage for a dance number, tweeting, "I came, I conquered, I teletubbied."
I came, I conquered, I teletubbied ????

my collab with the @TeletubbiesHQ is the crossover we ALL deserve ???????? Don't miss the biggest weekend in #DragRace herstory! #DragConLa@RuPaulsDragCon@WorldOfWonderpic.twitter.com/4YiDh95AO9

— queen priyanka (@thequeenpri) May 13, 2023
According to the event site, attendees ages 16 and younger were required to be accompanied by a guardian, but that did not bar those aged 16 and under from any so-called VIP event with a ticketed adult.
Videos posted on social media showed several underage drag performers on stage with adults, including one performer whose parent shared a video showing him wearing makeup and dressed in women's clothing while he danced on stage.
The caption for the video reads in part: "To think ANYONE would say this child is FORCED to perform. ❤️ Your child wants to be an astronaut, mine wants to be an entertainer and she has said that from the moment she could formulate a sentence ❤️ PURE HAPPINESS ❤️ Thank you Drag Con for opening up the stage for a short time, so the kids could show the world their joy!"
Another video from the event included an interview with an independent journalist Right Now Views and a mother and her 8-year-old son dressed as a girl. When asked how he became interested in drag, the boy said "accidentally" before his mother explained, "I was watching drag and she kinda just got into it."
I spoke to a mother and her 8-year old son dressed in drag at the all-ages drag convention. The boy says he "accidentally" got into drag from watching his mom watch drag shows. #DragCon#DragConLA#DragConvention#DragQueens#DragStoryHour#DragStoryTime#DragKids#Rupaulpic.twitter.com/gr60kltgr6

— Right Now Views (@Right_Now_Views) May 13, 2023
Parents walked the convention floor and pushed their small children in strollers as a song with the chorus "I'm horny all night long" played through the convention center's PA system in another video. 
An image from the event shows a child in a stroller with a cup in the shape of a penis in a drink holder behind their head. 
Parents are bringing their children to a Drag queen convention in LA filled with s*xual performances and costumes. Anyone wondering a few months people donated so I can expose this event. #DragCon#DragConLA#DragConvention#RuPaulsDragCon#dragkids#LAConventionCenter#DragRacepic.twitter.com/foe8KWaadY

— Right Now Views (@Right_Now_Views) May 13, 2023
Meanwhile, outside the venue, protesters held up signs with Bible verses and shouted through a megaphone at attendees and performers, some of whom made profane gestures to the protesters.
As police looked on, one protester was heard yelling, "There's not going to be any Drag Queen Story Times in Hell. Oh, you look hideous, you're a monster. Look what sin has done to you. Look what homosexuality has done to you. It's changed you into a monster."
The American Civil Liberties Union, which earlier this year partnered with RuPaul's Drag Race along with Viacom and event organizer World of Wonder to create a Drag Defense Fund, was also on hand at the convention center. In support of the ACLU, the fund reportedly raised $40,000 during the two-day event, bringing its fundraising total to about $1.4 million.
The Christian Post reached out to Wildbrain, the company behind the Teletubbies, and World of Wonder, which organized DragCon, for this story, but did not receive a response from either as of Monday afternoon. This story will be updated if either company provides a statement.
While drag shows are often touted as for "all ages" and "family friendly," video footage in the last few months shows children at events where men in revealing outfits perform highly sexualized choreographed dances. Other footage has shown children dancing — sometimes provocatively — on stage while adults throw money at them.
One such event held last September in Bartlesville, Oklahoma, was billed as "family friendly" but featured men in makeup and wearing thongs on stage. 
A viral video of an "all-ages drag brunch" performed at a restaurant in Plano, Texas, last October showed a drag performer lifting his skirt and lip-synching to an explicit song in front of young children.