Texas Church to Hold Bible Study Based on Garth Brooks' Music, Days Before His Concert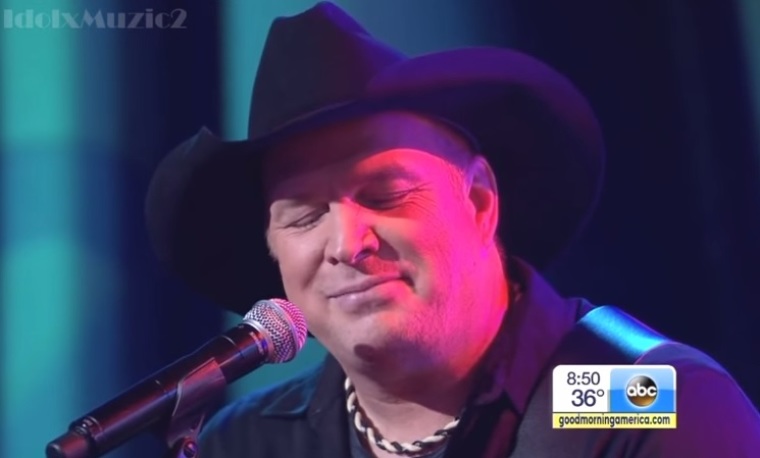 Christ United Methodist Church in Plano will hold a special Bible study on Tuesday, exploring where the Word of God intersects with the songs of Garth Brooks, two days before the country superstar is scheduled to start a seven-concert series in Texas.
Titled "God & Garth: Listening to God's Call in the Songs of Garth Brooks," the Bible study will be held Tuesday evening at Trinity Hall, the church says on its website.
"I am a person who often encounters God through music – hymns, musicals, symphonies – I firmly believe we can encounter God in the most unusual places when we pay attention," says the church's Adult Ministry Coordinator Cathy Sweeney.
Sweeney adds: "Through the use of video, audio, and live music provided by Table of Grace worship leader JR Byrd, we will learn where the Word of God intersects with the songs of Garth Brooks," who frequently talks publicly about his faith.
How does the song "Shameless" relate to our faith? Are you standing inside or outside the fire?
How does God answer prayer? These are the kind of questions the study would address, the church says.
Last year, Brooks told "Good Morning America" host Robin Roberts that he was honored to bring the Creator and music together. He also described the song "Mom" from his album "Man Against Machine" as "a conversation that goes on between God and this unborn baby who's about to go down to Earth."
At a concert in Minneapolis last year, Brooks stopped his performance to recognize a fan with stage 3 breast cancer. He then serenaded the cancer patient, giving her a hug and kiss on the forehead. He also gave her his guitar.
"One of those times that says, man, if God would just give a big old hand that just comes out from the sky and writes, 'I exist,' then there would never be any doubt, right?" Brooks told the audience. "Well, I want to tell you right now God just stuck his hand out and he wrote this."
The iconic country music star and his wife, Trisha Yearwood, both lost family members to cancer. Brooks lost his mother in 1999 and step-sister Betsy Smittle last year. Yearwood lost her mother in 2011.
After his concert series in Texas, Brooks plans to have six shows in Phoenix, Arizona, next month, for which he has sold more than 60,000 tickets.
Last week, Brooks and his wife officially earned their stars on the Music City Walk of Fame, just outside downtown Nashville's Bridgestone Arena, Tennessee.