Texas Farm Tragedy Inspires Christian Movie 'My Daddy Is in Heaven' Starring Corbin Bernsen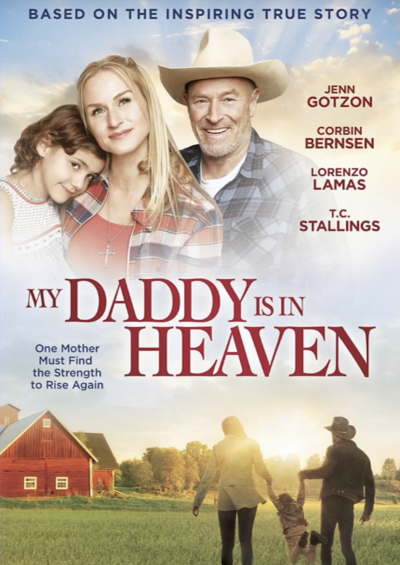 Actor Corbin Bernsen is the star of "My Daddy is in Heaven," an inspirational film about a Texas farm girl's tumultuous journey to faith after suffering a tragic loss.
Set to release March 13 on DVD, Digital and On Demand, "My Daddy is in Heaven" is based on a true story.
"In 'My Daddy is in Heaven,' Becca Adams has an ideal young family. With their lives ahead of them, Becca's husband dies in a tragic accident. Now Becca must reconcile why bad things happen to good people and find the strength to resist her demons and rediscover her faith," the film's description reads.
Along with Corbin Bernsen ("Major League," "God's Club"), the faith-based movie features Jenn Gotzon Chandler ("God's Country," "God's Not Dead 2"), Lorenzo Lamas ("What Would Jesus Do: The Journey Continues") and T.C. Stallings ("War Room," "Courageous").
The film is based on the award-winning children's book, My Daddy Is in Heaven With Jesus, written by author Rebecca Crownover who tells her true story. Crownover penned the book after her husband died in a tragic ATV accident, and hoped to help children through their own tragedy of losing a parent.
The title came from a dream Crownover's daughter had of her father and her in Heaven, which is what helped the struggling mother regain her faith. Now with a line of Texas Farm Girl children's books, Crownover has won multiple awards.

"For anyone who has experienced trying times and wondered if God is there, this is your film," Waymon Boone, the director of the film, said in a statement shared with The Christian Post. "'My Daddy is in Heaven' is an inspiring picture of the power of faith in the toughest circumstances."
"My Daddy is in Heaven" the film will be available at Walmart, Amazon, iTunes, Google Play, VUDU and On Demand via local cable providers.