Texas Gunman Devin Kelley Was Atheist Who Taught Vacation Bible School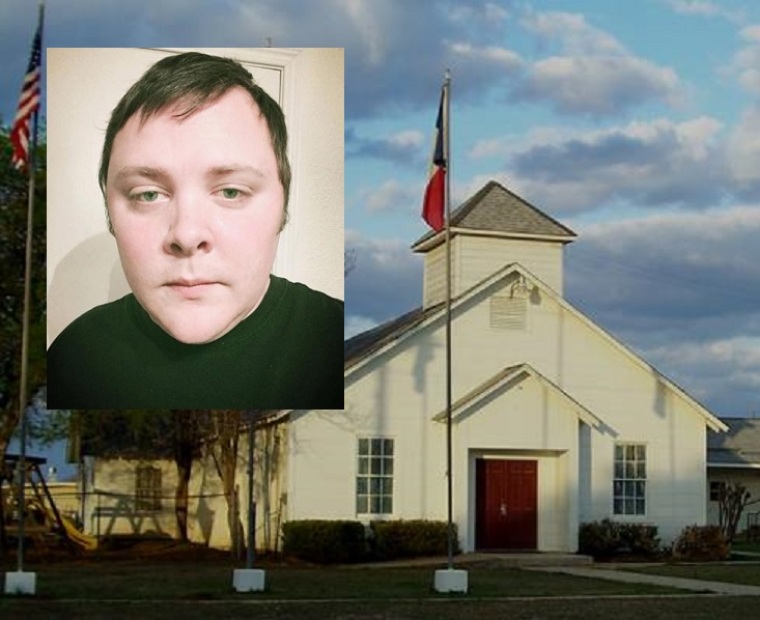 Devin Kelley, the 26-year-old suspect in the mass shooting at First Baptist Church of Sutherland Springs that left at least 26 people dead and another 20 injured, was an avowed atheist who once taught Vacation Bible School.
Kelley, who lived in New Braunfels, Texas, died shortly after the attack on the church Sunday. A motive for the attack remains unclear but people familiar with Kelley said he constantly expressed disdain for people of faith on social media.
"He was the first atheist I met. He went Air Force after high school, got discharged but I don't know why," Patrick Boyce, who attended New Braunfels High School with Kelley, told DailyMail.com.
"He had a kid or two, fairly normal, but kinda quiet and lately seemed depressed," Boyce continued. "I was just shocked [to hear the news]. Still haven't quite processed how he could have done that."
Kelley had previously served in the Air Force at a base in New Mexico but received a "bad conduct" discharge in 2014 related to charges of assaulting his wife and child in 2012, The New York Times reported.
Nina Rose Nava, who also went to school with Kelley, wrote on Facebook how he would dismiss Christians as "stupid."
"In in complete shock! I legit just deleted him off my fb 'cause I couldn't stand his post. He was always talking about how people who believe in God we're stupid and trying to preach his atheism," Nava wrote.
Despite his atheism, however, she told DailyMail.com that the shooting was "not something I expected from him."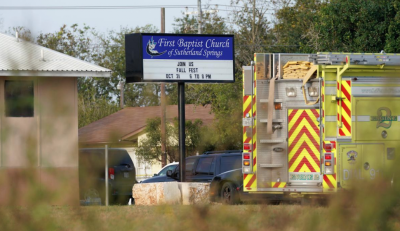 "He was an outcast but not a loner. He was popular among other outcast. I haven't spoke to him since high school," she said.
Kelley's avowed atheism seems in sharp contrast to his history as a Vacation Bible School volunteer teacher at First Baptist Church in Kingsville. He claimed on LinkedIn that for the entire month of June 2013, he helped the minds of children, 4-6 years old, "grow and prosper."
In a statement late Sunday, however, First Baptist Church Kingsville downplayed his work and affiliation with the church.
"Media reports have made a connection between Devin Patrick Kelley and First Baptist Church of Kingsville, Texas. According to our records, Kelley volunteered one night as a helper during the 2014 Vacation Bible School. He was not a member of the First Baptist Church of Kingsville, nor did he serve in any other capacity," the church said. "Our congregation would like to offer our prayers and deepest condolences to the Sutherland Springs community mourning the loss of their loved ones."
On Sunday, Kelley began firing at the church shortly after the 11 a.m. service began, officials told The New York Times. He was armed with a Ruger military-style rifle and in his minutes-long assault on the church left everyone inside either dead or wounded.
"I think nearly everyone had some type of injury," Wilson County Sheriff Joe Tackitt told reporters Monday, according to CNN.
The victims of the shooting ranged in age from 5 to 72, and included a pregnant woman and the pastor's 14-year-old daughter. It was the deadliest mass shooting in Texas' history, Texas Governor Greg Abbott said, wiping out around four percent of the small Texas town's population.
Freeman Martin, regional director for the Texas Department of Public Safety, said at a news conference that Kelley was shot at by a Sutherland Springs resident who lives near the church when he tried to flee the scene of the attack.
He said the gunman dropped his rifle, ran to his car and sped away and was later found dead after a chase.
Tackitt told CBS News in an interview on Monday morning that the gunman fatally shot himself after he crashed his car during the chase.
"At this time we believe that he had a self-inflicted gunshot wound," Tackitt said.
He noted as well that Kelley's in-laws sometimes attended First Baptist but they weren't in attendance on Sunday.
"I heard that they attended church from time to time," Tackitt told Reuters. "Not on a regular basis."