Texas Pastor Wants God to Smite UFC Fighter Conor McGregor for Saying He Would Knock Out Jesus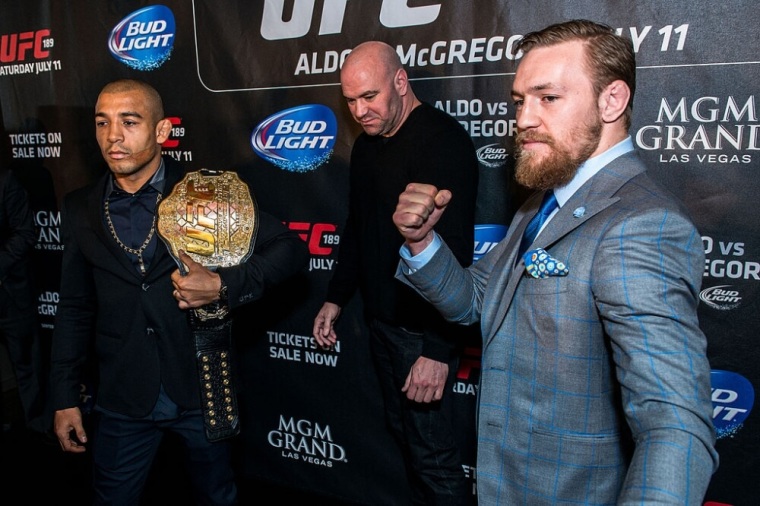 If God chooses to answer the prayer of Pastor Donnie Romero of Stedfast Baptist Church in Texas, UFC Featherweight Champion Conor McGregor will soon be struck down by a lightning bolt for calling himself god and saying he would knock out Jesus.
"I'm telling you what, I'm going to pray that God strikes this guy dead," Romero said in clip from a recent sermon posted to YouTube.
"Do you know why?" he asked. "Guy's name is Conor McGregor. He's the UFC featherweight champ or something like that, he's on this run of just knocking people out. But he got up and he said 'if Jesus Christ was in the ring with me, I'd knock him out.'"
McGregor's comments, however, didn't stop there. In January at the pre-fight press conference ahead of his fight at UFC 196 in March against Rafael dos Anjos he called himself a god and said he is friends with Jesus.
"Me and Jesus are cool," McGregor said. "I'm cool with all the gods. Gods recognize gods." His comments can be heard at the 2:45-minute mark in this YouTube video.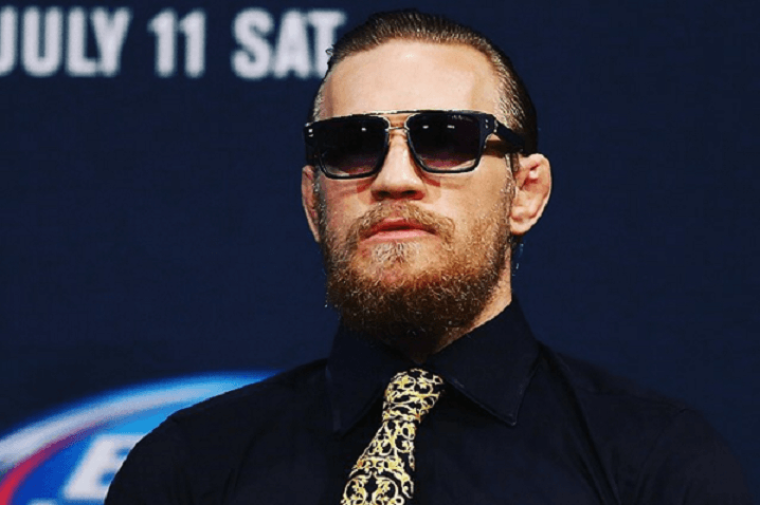 Needless to say, Romero didn't seem to like that response either so he took aim at McGregor once again -- or actually asked God to take aim at him with a lightning bolt.
"The guy's a UFC fighter, that guy's nothing," Romero said. "He's letting money go to his head. He's got pride. Look, let me tell you this. The bigger they are. The harder the fall my friends."
Romero then pointed to the recent devastating loss by UFC Women's Bantamweight Champion Ronda Rousey.
"Think about that chick, that UFC fighter that everybody loved three or four months ago … when she lost, everybody that was on her side turned against her. Cause that's how the world works, that's how worldly friends are," he said.
Romero then continued his rant against McGregor.
"That guy, I'm going to pray that God strikes him down with a lightning bolt," Romero continued. "So everybody in the world that believes the Bible, even a little bit, knows that it was God, it was Jesus who struck him down."
He then warned Christians who are fans of McGregor that they shouldn't be supporting him.
"And if you watch him and you're a fan of his and you call yourself a Christian, shame on you! You're not right with God [and] as wicked as hell."
Romero, according to his church's website, started his independent fundamental Baptist church in the summer of 2014.
He "loves soul-winning and has a vision for Stedfast Baptist Church to eventually knock on every door in the greater DFW area and to give every resident a chance to accept or reject the Gospel of Jesus Christ."
The website further notes: "This church is old-fashioned, has traditional music, and is King James Bible only! The new evangelical movement in America has been a complete disaster. The worldly, rock and roll, contemporary-style churches are not getting the job done when it comes to preaching the Gospel to every creature, teaching Bible doctrine, and preaching hard against sin. We do not pattern our church after these trendy social clubs. Stedfast Baptist Church stands for the old paths and zero compromise preaching."