Thai Surrogate Mother Claims Australian Couple Demanded Late Term Twin Abortion After Learning One Had Down Syndrome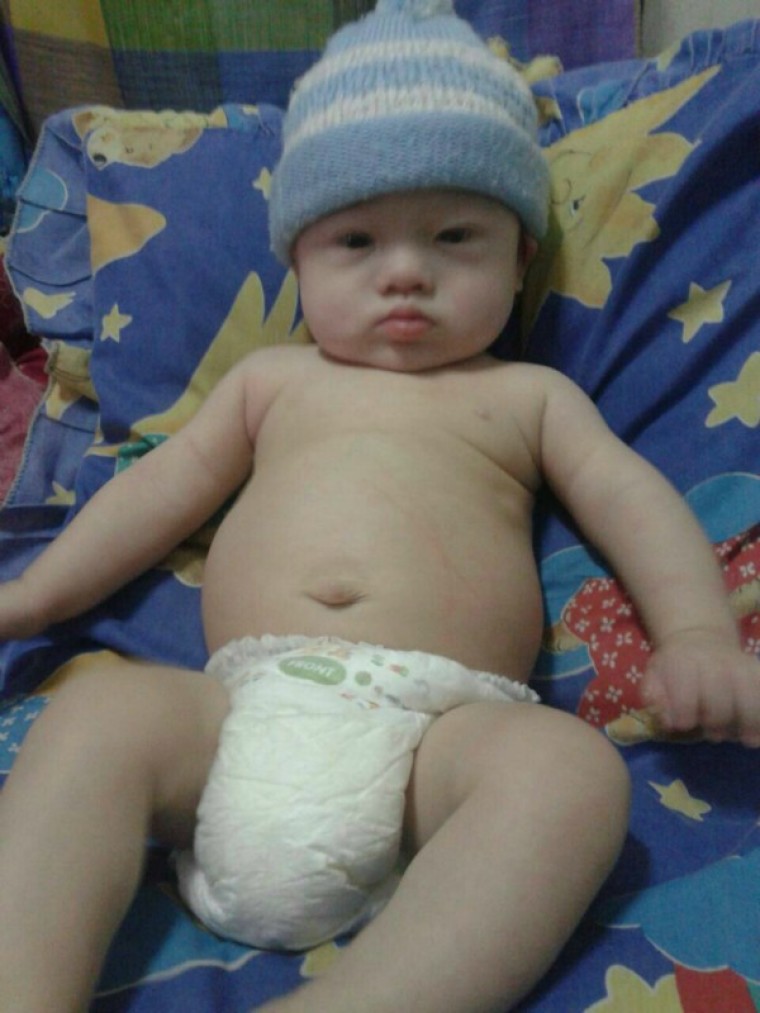 The Thai surrogate mother who carried twins for an Australian couple claims she refused their alleged requests for a late-term abortion.
Pattaramon Chanbua made headlines recently when she accused the couple of abandoning their critically-ill seven-month-old son Gammy and taking his healthy twin sister when they were born last year.
In a new interview the 21-year-old food vendor in Thailand has claimed David and Wendy Farnell insisted that she abort the twins while she was seven months pregnant because of Gammy's health woes. Baby Gammy has a congenital heart condition and a lung infection in addition to Down syndrome.
"It was the agent ... she said that they (the Farnells) wanted to abort both of the children. She said that the parents had been very shocked and frightened... they were insisting on the abortion," Chanbua told Thai Rath News. "I said I couldn't do that... cause I was seven months into the pregnancy already."
Chanbua claims the couple, along with doctors and the surrogacy agency, knew about Gammy's condition when she was four months along in her pregnancy. She also says that for some unknown reason she was not informed about Gammy's condition until she was seven months pregnant.
"The agency, the doctors as well as the parents knew (about Gammy's Down Syndrome) already since the fourth month of the pregnancy," she said.
After refusing to have an abortion, Chanbua was reportedly then given the option to only abort Gammy and keep his healthy twin sister.
"They told me that the child would have to be injected with some drugs (or poison) to take his life and then be taken out by surgical process. Then the girl would go into the incubator right away ... these words have since then stayed in my head," she recalled.
On Sunday, the Farnells denied Chanbua's abandonment and abortion claims in their first TV interview. The couple, who took Gammy's healthy twin sister, admitted that they would have asked Chanbua to have an abortion had they known about Gammy's condition earlier.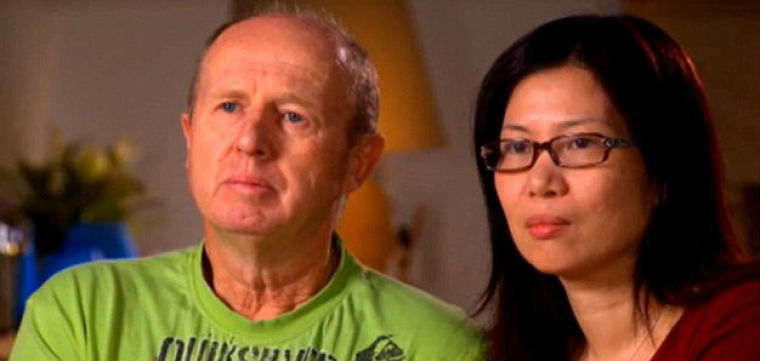 "We never abandoned him. We never said to the surrogate mother to have an abortion," David told Australia's "60 Minutes" program. "There is always hope. At the very beginning, when we found out he had Down syndrome, we said we still wanted him."
In a conflicting statement however, David, who is a convicted pedophile, slammed the surrogacy agency for allegedly not informing them about Gammy's Down Syndrome until the later stages of Chanbua's pregnancy. He also admitted to demanding a refund because he and his wife were not informed early enough.
Chanbua agreed to be paid 350,000 baht ($10,905.80) for carrying the twins; however, she reportedly was never paid in full.
"'The money that we have given you, give it back to us now,'" David admitted to telling the agency. "Parents want their children to be healthy. It was late in the pregnancy that we learned the boy had Down's …They sent us the reports but they didn't do the checks early enough."