Surrogate Mother Forgives Australian Couple She Claims Abandoned Down Syndrome Baby but Took Healthy Twin Sister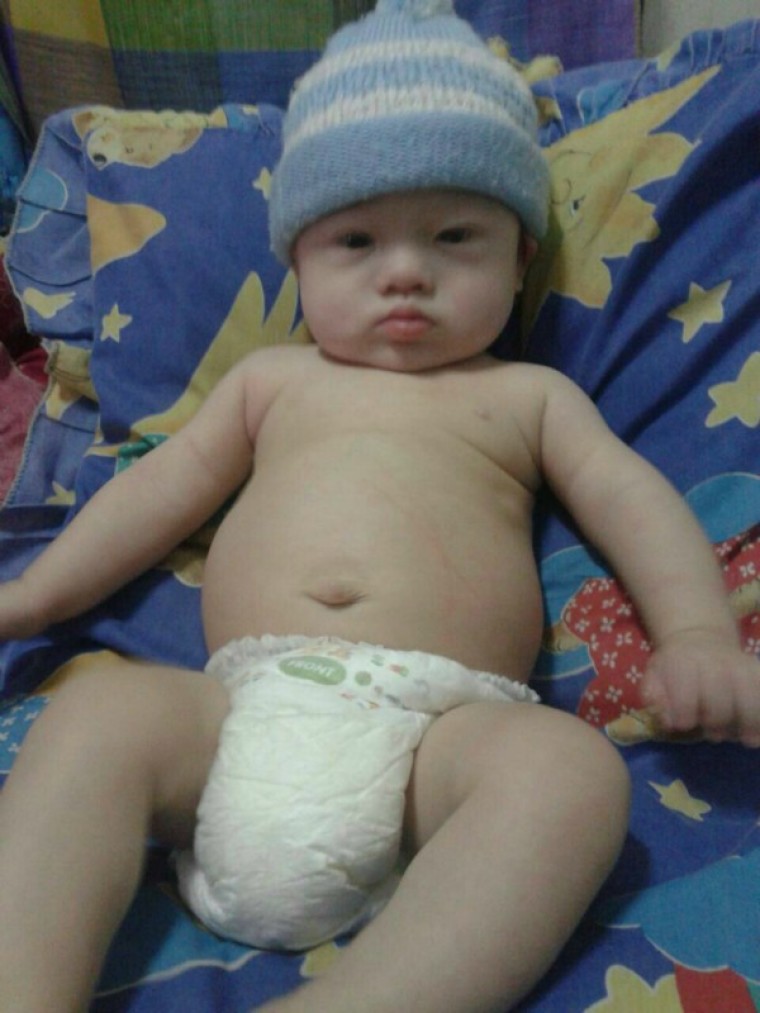 The surrogate mother of a baby with Down syndrome has forgiven an Australian couple for allegedly abandoning him.
Pattaramon Chanbua, a 21-year-old food vendor in Thailand, accused the couple of abandoning her critically-ill seven-month-old son Gammy and taking his healthy twin sister after they were born last year. She was reportedly paid by the biological parents to carry the twins but left to care for Gammy after they learned he has a congenital heart condition and a lung infection in addition to Down syndrome, according to News.com.au.
The couple recently denied Chanbua's abandonment claims. They claim that while they did use a surrogate for their baby girl, who is of the same age as Gammy, she does not have a twin brother.
"I've never felt angry at them or hated them. I'm always willing to forgive them," Chanbua said, according to News.com.au. "I want to see that they love the baby girl as much as my family loves Gammy. I want [his twin sister] to be well taken care of."
Chanbua has two other children and she says she agreed to be a surrogate for the Perth couple to ease financial strain. She was reportedly promised 300,000 baht ($9,315) by a surrogacy agency in Bangkok; however, she has not been paid in full.
When Chanbua was seven months pregnant, doctors and the agency told her one of the twins had Down syndrome, and she claims they suggested she have an abortion only for him. She refused to have an abortion because she believes terminating a pregnancy is sinful.
"I asked them, 'Are you still humans?' I really wanted to know," she said.
After Gammy was born, his biological parents reportedly said that they were "too old" to care for him. The father, said to be in his 50s, "came to the hospital to take care of the girl but never looked Gammy in the face or carried him," Chanbua said.
The couple has reportedly since hired a lawyer and they described their surrogacy experience as "traumatizing."
"They flatly deny ever being aware that their daughter had a sibling. They said they've looked at the (surrogate) woman in the footage on the television and that it's not the same surrogate they met with," Channel Nine journalist Jerrie Demasi said after having a conversation with the couple. "They claim they had no knowledge of the boy. They don't really know where to go from here. They are really confused and shocked."
Meanwhile Chanbua has been hailed a "hero" and a "saint" by Australian Immigration Minister Scott Morrison, who confirmed that the government is investigating the situation. The story has sparked outrage worldwide and it has raised questions about the ethics of surrogacy.
"I think this is an absolutely heartbreaking story. I think this may fall more into the territory of what people's moral responsibilities are here," Morrison told Radio 2GB. "We are taking a close look at what can be done here... We are dealing with something that has happened in another country's jurisdiction."
Supporters have raised $221,958 in public donations for baby Gammy since Chanbua's story went viral. The Hope For Gammy campaign is designed to raise funds for his medical costs, and so far more than 5,000 people have donated.