Thanksgiving: 6 facts to know about how the modern-day holiday came to be
Settlers gave thanks to God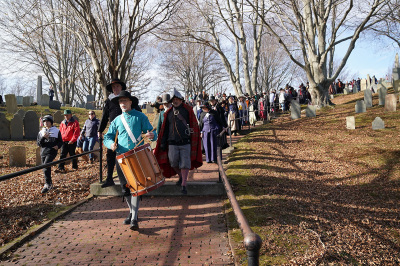 There were many Thanksgiving observances in North America before the U.S. declared independence. One of the most widely known Thanksgiving observances was an autumn harvest feast shared between the Plymouth colonists and the Wampanoag tribe in 1621.
However, historians have debated whether the 1621 feast was the first Thanksgiving meal in the colonies, as there were other recorded ceremonies aimed at giving thanks by European settlers. 
According to History.com, the Spanish explorer Pedro Menéndez de Avilé invited members of the local Timucua tribe to a dinner in St. Augustine, Florida, following a mass giving thanks to God for a safe voyage.
And on Dec. 4, 1619, British settlers on the James River in Virginia led by English Captain John Woodlief read a proclamation designating "a day of thanksgiving to Almighty God."
"We ordain that the day of our ship's arrival, at the place assigned for plantation, in the land of Virginia shall be yearly and perpetually kept holy as a day of thanksgiving to Almighty God," the settlers proclaimed.