5 places that celebrated Thanksgiving before Plymouth colony
Virginia – 1619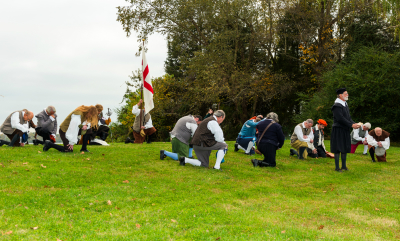 Two years before the Pilgrims and Native Americans celebrated Thanksgiving in Massachusetts, a gathering meant for giving thanks took place in colonial Virginia.
English Captain John Woodlief and a crew of 35 men sailed down the James River on Dec. 4, 1619, and landed at what became Berkeley Plantation and celebrated the occasion.
"We ordain that the day of our ship's arrival, at the place assigned for plantation, in the land of Virginia shall be yearly and perpetually kept holy as a day of thanksgiving to Almighty God," stated Woodlief, as reported by the Virginia Thanksgiving Festival website.
The landing at the plantation is celebrated annually in Virginia, with the most recent observance being held earlier this month and featuring a reenactment of the historic event.