The Activist Mommy Warns of 'God's Wrath' as Ashley Madison Releases Top 20 US Cities for Adultery
The Activist Mommy Warns of 'God's Wrath' as Ashley Madison Releases Top 20 US Cities for Adultery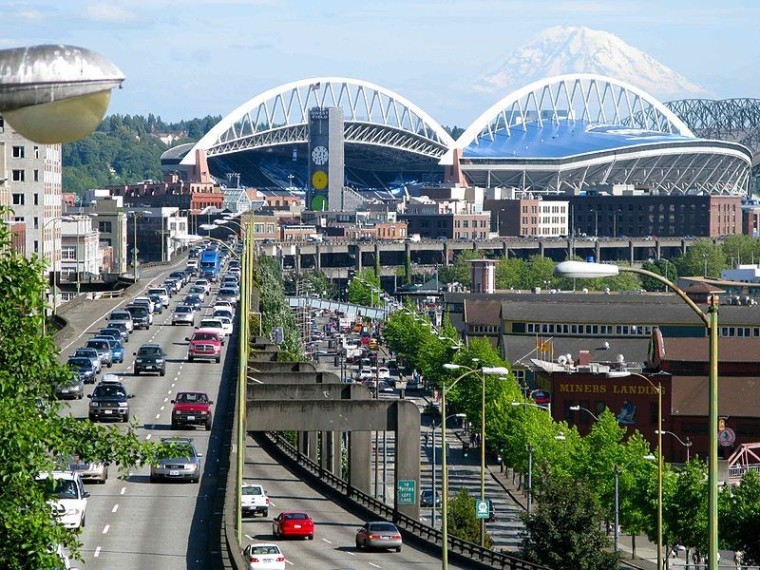 Ashley Madison, the infidelity website that helps adults find willing partners for affairs, has released a list of the top 20 cities in America where users most look to cheat.
Conservative activists, such as Elizabeth Johnston, who's known online as "the Activist Mommy," have warned that Americans are eager to attract "God's wrath" by engaging in such deceit.
Ashley Madison shared its 2017 numbers with USA Today last week, revealing that a little over half of the website's 54 million users are female.
"We know that these women are coming to our site because we provide a discreet platform for like-minded adults to connect and potentially meet," Ashley Madison's president and CTO, Ruben Buell, said.
While the top 20 list of cities where affairs are most sought after included a diverse mix, Texas and California dominated the top 10, each state with three cities.
The full list was presented as follows:
Seattle
Denver
Dallas
Philadelphia
San Jose
Los Angeles
San Francisco
Houston
Charlotte
Austin
Columbus
Indianapolis
Chicago
San Diego
New York City
Jacksonville
San Antonio
Washington DC
Fort Worth
Phoenix
The company suggested that Seattle takes the top spot in part because it is where Starbucks was founded, with the coffee chain giant reportedly having the most used gift cards by men who purchase credits on the website.
Johnston, who often speaks out against overly sexualized sex-ed material in public schools, pointed out on her website on Monday that while some "might have figured that mostly liberal cities would be on the list," it should be noted that "very conservative Dallas takes the third spot."
"Conservative, heterosexual, cisgender, maybe even culturally Christian people are still daily tempted with sin, never forget this," she wrote.
"You don't have to be dancing around in a speedo in a gay pride parade to invite God's wrath, after all — no one is immune from sin, or judgment."
Ashley Madison suffered a massive leak of emails and personal details back in 2015, with as many as 33 million accounts hacked into illegally.
Large-scale scandals involving U.S. government officials, U.K. civil servants, and European and North American corporations resulted from the leak, including the outing of Josh Duggar of the famous Christian Duggar family for looking to have an affair.
A number of suicides were also reported due to the leak, including the death of San Antonio Police Captain Michael Gorhum in August 2015.
An investigation by the Federal Trade Commission found at the time that the website had also used computer programs to impersonate women in order to pull in male subscribers.
Ashley Madison says that since then, it has commissioned accounting firm Ernst & Young to review its membership data for accuracy and legitimacy.