Top 10 'Most Sinful' Cities in America: See Most Lustful, Wrathful Places of 2016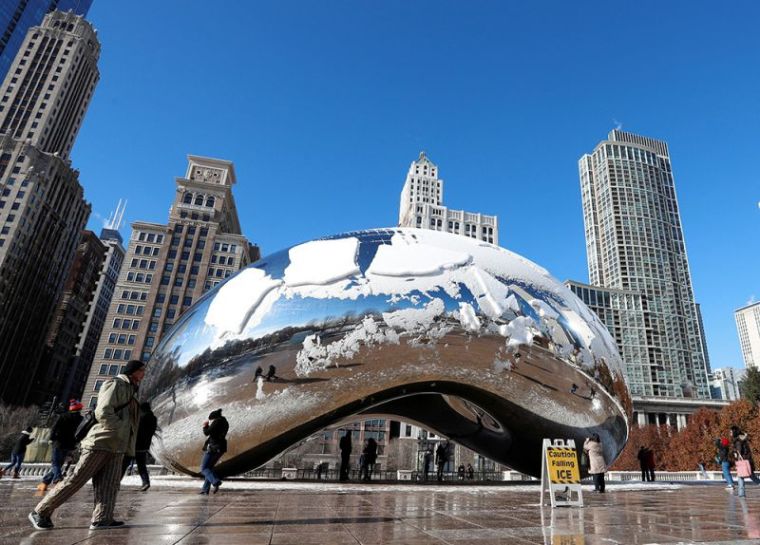 A study of the most "sinful" cities in America ranked by the seven deadly sins has found where the most "potential cheaters" live and where the most violent crimes per capita are committed.
Analyst Jill Gonzalez of WalletHub, the personal finance company that conducted the study, told The Christian Post that the company included metrics and sins that relate to personal finance, like debt-to-income ratio, identity theft and fraud. 
"With 2017 right around the corner, we're hoping residents of these cities incorporate the findings into their New Year's resolutions," Gonzalez said.
As the study's methodology explains, WalletHub's number crunchers analyzed the 150 most populated cities in the U.S. based on seven key dimensions: 1) anger and hatred, 2) jealousy, 3) excesses and vices, 4) avarice, 5) lust, 6) vanity and 7) laziness.
The company used 27 relevant metrics, each with their own corresponding weight based on a 100-point scale, to determine which cities ranked the highest, and which the lowest, on the different vices.
Las Vegas was named America's most sinful city based on the overall rankings, with St. Louis, Cincinnati, Orlando, Springfield, Missouri, Miami, Richmond, Baton Rouge, Pittsburgh, and New Orleans rounding up the top 10.
The nation's top two largest cities, New York and Los Angeles, found themselves outside the top 100 –131st and 137th respectively, but Gonzalez told CP that doesn't mean that big cities are any less susceptible to vice.
"Las Vegas, for instance, is No. 1 — smaller than New York City and Los Angeles, yes, but by no means a small city," she said.
When it came down to the separate sin categories, factors such as violent crimes per capita, sex offenders per capita, bullying rate, and suicide rate were all weighed for the "anger and hatred" classification.
The five cities with the most violent crimes per capita were listed as St. Louis, Detroit, Birmingham, Memphis, and Milwaukee.
In the "lust" category, when looking at the most adult-entertainment establishments per capita, Las Vegas was again top of the list, followed by Portland, Atlanta, Tampa, and Honolulu.
Looking further into the "lust" section, lists such as "most active Tinder users," teen birth rates, and adult entertainment were all incorporated into the ranking. But "potential cheaters" per capita, based on the number of Ashley Madison users, referring to the infamous adultery website, was given double weight.
"The potential cheaters key metric was awarded more points in the 'lust' category because of the intent associated with it: signing up for a website that condones and solicits cheating involves more intent than simply living in a city with a high number of adult entertainment establishments," Gonzalez explained.
"The seven sins we analyzed were awarded the same number of points because we considered them equal. When it comes to the points, these were awarded according to both the number and severity of metrics analyzed for each category," she said about the methodology as a whole.
Some cities, such as Salt Lake in Utah, found themselves on both the best and worst lists. Salt Lake had the highest charitable donations as percentage of income, but also most thefts per capita, and third most plastic surgeons per capita.
"It's very common for cities to rank high for one key metric and low for another, which is why we gave separate rankings for each sin," Gonzalez said.
WalletHub used data from the U.S. Census Bureau, Bureau of Labor Statistics, Federal Bureau of Investigation, Advameg, Centers for Disease Control and Prevention, and a host of other national organizations to organize its rankings.
The study also included analysis from a number of experts who sought to answer psychological and sociological questions connected to sinful practices.
Pepper Schwartz, professor of sociology at the University of Washington, sought to tackle the age-old-question of nature vs. nurture, when looking at to what extent is sinful behavior innate verses influenced by one's surroundings.
"Everything in life is contextual. While we could argue about the meaning of the word 'sin' — I think of it in an ironic way about erotisized behavior and environments — obviously there are places that are organized around illegal or semi-illegal behavior (i.e. lap dancing but not fondling or sexual intercourse) that have a feel to them that more or less says 'Why would you be here if you weren't going to indulge in sinful behavior?'" Schwartz offered.
The full ranking of America's top 150 cities based on sinful behavior, along with more questions and answers from the study's experts, is available on the WalletHub website.