The assault on 'White America'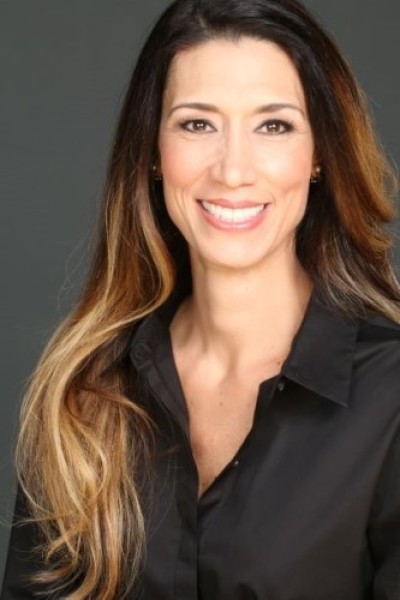 Whether it is a Syrian Muslim gunning down "Trump supporters" in Colorado, the attack near the Capitol by a Nation of Islam supporter, the change in laws that protect police in New York, or the campaign against the state of Georgia, we must acknowledge the widespread assault on the conservative, Christian community.  I use the phrase "White America," though ironically we are comprised of all ethnicities and races but united in our stand for biblical and democratic values that are the foundation of our country. The radical left characterizes us as "angry white people" so they can garner support for the vilification of our principles as part of a broader scheme to undermine our way of life.  It is critical that we do not look at each of these issues as separate unrelated events when each of them is a critical aspect of how insidious movements weaken traditional social structures.

For over two decades, I researched and published about how these nearly identical tactics are used by radical Islamists to transform the Middle East, South Asia, and to a lesser extent, even parts of Europe. For over 50 years, radical Islamists have used outright violence, political upheaval, and large public campaigns to dramatically alter relatively tolerant societies into oppressive countries that eliminate personal liberties and freedom to practice any religion other than radical Islam. Most prominently, we see the results of their efforts in countries like Iran, Pakistan, Turkey, and Egypt where Christians are either driven out completely or suffer tremendous persecution. In Europe, I personally visited distinct neighborhoods in London and the Netherlands where non-Muslims are driven out and the immigrants are so isolated from mainstream society that their communities seem to be parts of a foreign country. 
Islamists have engaged in similar campaigns here in the US, successfully creating a group of homegrown terrorists and political organizations that seek to affect US policy, but their efforts remained marginal. The Judeo-Christian principles that govern American society and its legal system, coupled with a strong law enforcement apparatus, have been the bulwark against any ideological movement fundamentally changing American society.
However, the assault on "White America" that unites Islamists and the radical Left is particularly dangerous, not only because it has followers capable of terrorizing the population, they also have tacit support from the Biden administration, local and state lawmakers, and a large portion of mainstream society. Together these two movements have the power to murder opponents and sabotage traditional legal and political structures.  
The recently enacted law eliminating qualified immunity for the New York Police Department is an important example of this assault. The City Council said in a statement that it passed a bill creating a local civil right protecting the city's residents against unreasonable search and seizures, excessive force, and a ban on the use of qualified immunity as a defense[1]. The general public thinks this is valuable to reduce police brutality cases but many are not considering the broader ramification of this dramatic change.  From my personal experience working with NYPD for years on counter-terrorism cases, it's difficult enough to engage in the complex legal world of law enforcement and investigations, but this legislation will make the police department even more hesitant about programs and procedures that could potentially bring civil action against the department. Though the extent of its current application is unknown, this law could dismantle the massive counterterrorism effort in place after 9-11 because terror suspects would cripple the police by filing countless lawsuits that protest ongoing investigations, allegations of unreasonable searches, and arrests under the guise of discrimination against Muslims. 
Anyone who has ever been in a legal battle can tell you, the greatest consequence of lawsuits is not who wins or loses but the emotional and financial drain of fighting them.  It creates many opportunities for abuse and though this bill doesn't impose direct liability for the officers, it puts their jobs at risk when a lawsuit is brought against the department for their conduct. It will limit the pool of good quality candidates in policing because they would fear the unbridled public scrutiny.  It is clearly a mechanism to harass and intimidate white officers and even Christians by accusing them of engaging in discriminatory practices. Simply put, it will weaken the structure of our law enforcement as we know it, which is exactly what destructive social movements seek to do.
The orchestrated boycott and vilification of Georgia is another alarming example of how these movements operate. We are seeing mainstream social structures such as corporations like Coca-Cola, Major League Baseball, as well as President Joe Biden himself supporting the effort to isolate and punish Georgia for creating voting restrictions[2]. The law protects the integrity of the voting system but it's being purposely mischaracterized as racial discrimination to inflame the emotions of the public and cause financial harm, which they hope will force the legislature to retract it. The radical left is using social and financial coercion to compromise the sanctity of how we vote in this country. The threat this poses to the future of America as we know it cannot be overstated. Just ask immigrants from Venezuela what happens when an ideological movement has the power to change political safeguards. The result is catastrophic.  
Ideological movements like socialism, communism, or Islamism wear away at the fabric of a society in order to supplant it with a new and dominant ideology. This can only be accomplished by first dismantling the existing strongholds — traditional institutions like houses of worship, schools, political structures, and law enforcement. I have published reports detailing this phenomenon as it relates to Pakistan, Southeast Asia, Egypt, Europe, and the US, but I never thought I would see the same patterns gaining prominence in the US, with the help of large portions of the American people.  The alliance of the radical left with Islamists is a dream come true for Islamists because it gives them a national platform and credibility that was impossible on their own. 
There has never been a more important time for Christians to defend our way of life. Not only are we facing physical violence at the local store as we saw with the Colorado shooter or the attack near the Capitol, but our law enforcement and political structures are at risk. Remember, the Lord warned us of such times when He said:
"Then they will deliver you up to tribulation and kill you, and you will be hated by all nations for My name's sake.And then many will be offended, will betray one another, and will hate one another. Then many false prophets will rise up and deceive many. And because lawlessness will abound, the love of many will grow cold.[3]
We cannot ignore this assault on our way of life and we should be compelled to defend the values we believe in. The Apostles faced far worse in defense of the Gospel. They were persecuted, isolated and even tortured but they did not waiver because the Lord told us it would happen. "If the world hates you, you know that it has hated Me before it hated you[4]. Yet they knew, as we should know now, it was their obligation as Christ followers to preach the Gospel so that others would be saved, regardless of the personal consequences. As the Apostle Paul said, "In fact, everyone who wants to live a godly life in Christ Jesus will be persecuted, while evildoers and impostors will go from bad to worse, deceiving and being deceived. But as for you, continue in what you have learned and have become convinced of…" [5]
---
[1] https://thehill.com/homenews/state-watch/545087-new-york-city-council-ends-qualified-immunity-for-nypd-officers
[2] https://www.foxnews.com/opinion/tucker-carlson-georgia-election-law-mlb-all-star-game
[3] Mathew 24: 9-11
[4] John 15-18
[5] 2 Timothy 3:12-14
Hedieh Mirahmadi was a devout Muslim for two decades working in the field of national security before she experienced the redemptive power of Jesus Christ and has a new passion for sharing the Gospel.  She dedicates herself full-time to Resurrect Ministry, an online resource that harnesses the power of the Internet to make salvation through Christ available to people of all nations, and her daily podcast LivingFearlessDevotional.com.