The 'Bible' Miniseries Premiere Meets Mixed Reactions on Twitter
The "Bible" series created by Mark Burnett and Roma Downey hit The History Channel on Sunday night, sparking a deluge of comments on Twitter.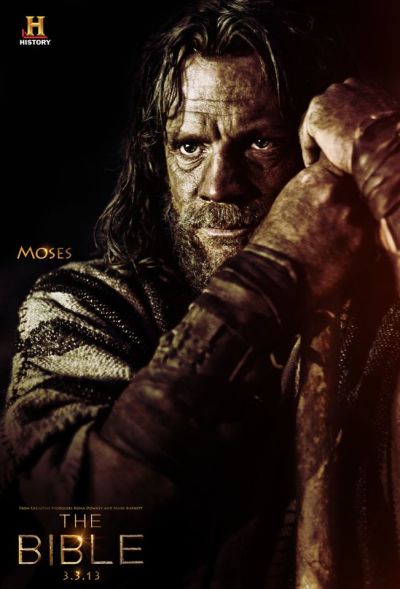 Thousands of viewers tuned into the first two episodes of the 10-hour miniseries, and many sounded off about the in-depth take on some of the most important stories in Christianity.
Olympic athlete Lolo Jones posted, "I enjoyed watching The Bible series with you guys and reading your comments. Same next week?"
"Sitting by the fire, watching this @bibleseries #TheBible," wrote Christian singer Natalie Grant.
Television personality TJ Holmes added, "If my Sunday school teacher had told the story like this, I would have paid closer attention! #TheBible"
"#TheBible was good tonight," added another Twitter user. "Put it on the long list of books that are better than the movie though."
"Hope everyone who had a chance to watch the @bibleseries enjoyed it," Justin wrote. "Praying it sparks interest in the Bible and leads more to Christ."
Deitrick posted, "Watching The Bible on the history channel! They've added some things for entertainment purposes! The word is good without the embellishment"
Twitter user Austin tuned into the series, writing, "It was great!"
"The Bible" includes well-known and beloved Biblical characters and covers Noah's Ark, the Exodus, the story of Abraham, as well as the birth, death, and resurrection of Jesus Christ.
Furthermore, the 10-part series will bridge the Old Testament with the New Testament, or as Burnett said, "from Genesis to Revelation."
"Survivor" creator and television mogul Burnett married Downey in 2007. The actress is best known for her role on the television series "Touched By An Angel." The couple conceived the idea for the series based on Scripture three years ago.
"I've loved Jesus all my life," said Downey speaking to The Christian Post. "It's a passion project for Mark and myself."
The remaining episodes of the series will air each Sunday on The History Channel at 8 p.m. EST, with the finale arriving on Easter Sunday, March 31.
THE BIBLE - Extended Look