The 'Bible' Series Reaches No. 1, Mark Burnett and Roma Downey Give Thanks
Mark Burnett and Roma Downey have given thanks as they celebrate the success of their "Bible" series premiere on Sunday.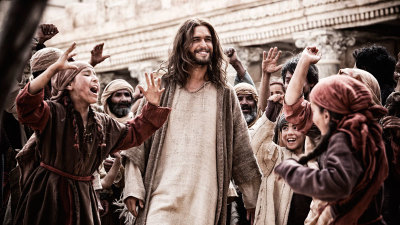 Sunday marked the no. 1 cable television event of the year, as 14.8 million viewers tuned into the "Bible" series.
"We know God moved last night," Downey said in a statement on Monday. "People of all denominations showed the power that can be unleashed in our culture when we band together, individual believers with a shared purpose and vision. The world is won when the church is one."
"Survivor" creator and television mogul Burnett married Downey in 2007. The actress is best known for her role on the television series "Touched By An Angel." The couple conceived the idea for the"Bible" series based on Scripture three years ago.
"This book is alive," Burnett added on Monday. "Today, more Americans and Canadians are talking about God's chosen people. They're talking more about the faithfulness and perseverance of Noah, Abraham and Moses than ant time in recent history."
The History Channel premiere was the most-watched television program of the night on Sunday, even beating Burnett's other project, the hit TV series "The Celebrity Apprentice."
Furthermore, the "Bible" series became a trending topic on Twitter.
As millions watched the first two episodes of the 10-hour miniseries, many sounded off about the in-depth take on some of the most important stories in Christianity.
Among those watching included celebrities and religious leaders.
Olympic athlete Lolo Jones posted, "I enjoyed watching The Bible series with you guys and reading your comments. Same (time) next week?"
"Sitting by the fire, watching this @bibleseries #TheBible," wrote Christian singer Natalie Grant.
Television personality TJ Holmes added, "If my Sunday school teacher had told the story like this, I would have paid closer attention! #TheBible"
Pastors Rick Warren and Joel Osteen as well as the Rev. Samuel Rodriguez also celebrated the success of the "Bible" series.
"What an amazing accomplishment," said Osteen, the pastor at Lakewood Church in Houston, Texas. "We celebrate your dream coming true."
The remaining episodes of the series will air each Sunday on The History Channel at 8 p.m. EST, with the finale arriving on Easter Sunday, March 31.
The Bible - Week Two Preview