The Extraordinary Backstory of Britten's 'Ceremony of Carols'
The Extraordinary Backstory of Britten's 'Ceremony of Carols'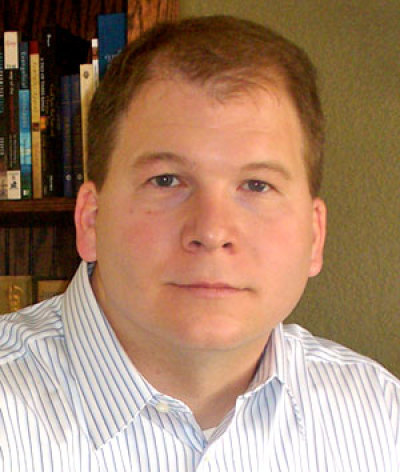 Christianity has been the inspiration of the West's greatest art — in ancient times and even in the middle of World War II.
As the film "Titanic" reminds us, there's no such thing as a risk-free trans-Atlantic crossing on a ship. This was most true in 1942 when Nazi U-boats, at the height of their powers, patrolled the ocean looking to sink any ship believed to be carrying supplies to Britain, including ships flying the flag of neutral nations, like Sweden.
All of which makes the story of the composition of Benjamin Britten's "Ceremony of Carols" even more extraordinary than it already is.
Britten, who was arguably the most important British composer of the 20th century, found himself in the middle of the Atlantic aboard a Swedish cargo vessel, trying to return to his native England after three years in North America.
Given the harrowing circumstances, you might think that it was all that Britten could do to keep from panicking. But instead, during the crossing he wrote not one, but two, choral works based on Christian themes: the "Hymn to St. Cecilia" and the "Ceremony of Carols."
As the name suggests, the "Ceremony of Carols" consists of ten carols framed by the chant "Hodie Christus Natus Est," "Today, Christ is born," at both the beginning and the end.
The carols date from the fourteenth to the sixteenth century and are sung in both Middle and Early Modern English, as well as Latin.
One carol, "Deo Gratias," "Thanks be to God," sung in a combination of Middle English and Latin, tells the story of Genesis 3. While the text is primarily about the Fall, the carol's musical energy and emphasis is on thankfulness — hence the title — for God's providing a savior who would set things right.
Now arguably, the most-loved carol is "This Little Babe." Despite the sentimental-sounding title, the text is anything but. It's about a battle between the Babe of Bethlehem and Satan himself.
The text, written by Robert Southwell, a Catholic priest, who was hung, drawn, and quartered by Queen Elizabeth I, reads "This little Babe so few days old, Is come to rifle Satan's fold; All hell doth at his presence quake, Though he himself for cold do shake; For in his weak unarmed wise, the gates of hell he will surprise."
Jeff Spurgeon of New York's classical music station, WQXR, wrote that he finds himself "surprised" and "deeply moved" every time he hears Britten's setting of "This Little Babe." In Southwell's words and Britten's music, the battle between good and evil is won by "a baby born in obscure poverty" and that battle is depicted "not by a huge orchestra and massive voices, but by a harp and a choir of children."
And that's Christmas in a nutshell.
In case you're wondering about the man who pulled this off musically, no one who knew him would describe Britten as an orthodox Christian, much less even a devout one. His personal life, including his sexual proclivities, were the subject of numerous controversies during his life and continued to be after his death.
Yet many of his works focused on Christian themes. As I noted earlier, he wrote two such works during this potentially-harrowing voyage in 1942. In this sense, Britten wasn't unusual. Much of the West's greatest art was inspired by Christian themes. In fact, it's impossible to imagine the West's cultural heritage without Christianity.
And while much of this great art was created by people whose faith was unquestionable — Johann Sebastian Bach immediately comes to mind — still other examples were produced by people whose faith, if any, is unknown if not nonexistent.
And yet their work has the power still to deeply move us — like they do Jeff Spurgeon. That's because what is moving us is the story that makes their work possible: in this case, the story of, in Spurgeon's words, God's "sneak attack on the forces of evil," which we'll celebrate this Sunday.
For BreakPoint, Merry Christmas.
Originally published at Breakpoint.
From
BreakPoint. Reprinted with the permission of Prison Fellowship Ministries. All rights reserved. May not be reproduced or distributed without the express written permission of Prison Fellowship Ministries. "
BreakPoint®" and "Prison Fellowship Ministries®" are registered trademarks of Prison Fellowship