'The Masked Saint' True Story of Pro Wrestler-Turned-Pastor Aims to Bring People to Christ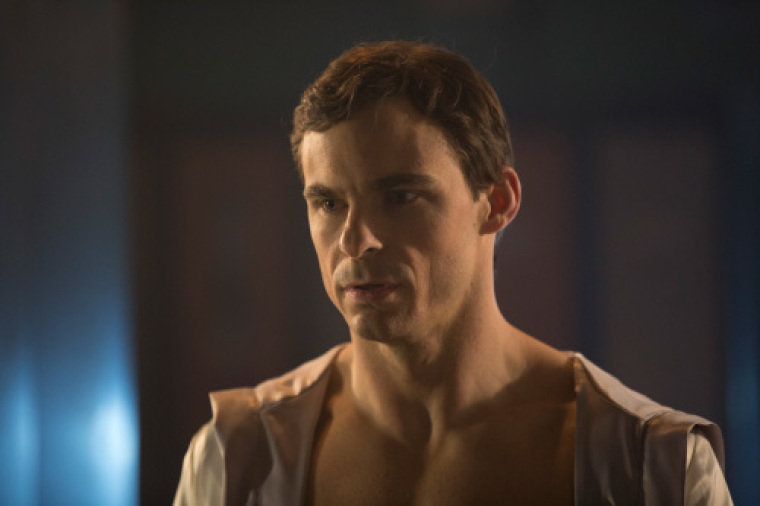 "The Masked Saint" derived from the novel of the same name penned by Whaley, the real life masked saint, former professional wrestler who competed in Florida using the ring name The Saint, and became a Southern Baptist pastor.
Granstaff says Whaley was on set for two out of three three weeks of the filming. "He really liked the film."
"Doing this film reaffirmed my faith in certain ways. Doing this movie, I'm much more aware of my surroundings and what's happening around me," he told CP. "So if I see someone in the street or if I see a big argument happening, before I would put my head down and just kinda walk by. Now I'm much more like 'hey, are you OK? Do you need anything? Are you good, you sure? OK, I'm just checking.'"
Whaley's example has made an impact on the actor who says he has a new perspective on life. "Maybe the Lord put me there for a reason and I'm the person that's suppose to reach out, because maybe I can help that person. For me, that's personally how the movie has impacted my life more on a day to day basis."
"Chris is a pastor who doesn't necessarily turn the other cheek, so to speak, but he also ends up at the wrong place at the wrong time, or maybe it's the right place at the right time. So I think God is definitely involved in where we're supposed to be, we just have to have faith that God has a plan for all of us."
"The Masked Saint" won Best Picture at the 2015 International Christian Film Festival. The film was written by Scott Crowell and Granstaff. Directed by Warren P. Sonoda, produced by Cliff McDowell, co-produced by David Anselmo and executive produced by Gary Granstaff and Joe Sisto.
The movie also stars Lara Jean Chorostecki ("Hannibal"); Oscar and Emmy nominee Diahann Carroll ("Grey's Anatomy," "White Collar"), who won a Golden Globe for her performance in "Julia;" Patrick McKenna ("The Red Green Show"); and the late WWE Hall of Famer Roddy Piper in his last on-screen performance.
For more information on "The Masked Saint" and theater listings, visit TheMaskedSaint.com
jeannie.law@christianpost.com