The Nick Kristof Doctrine: Christians Should Be Democrats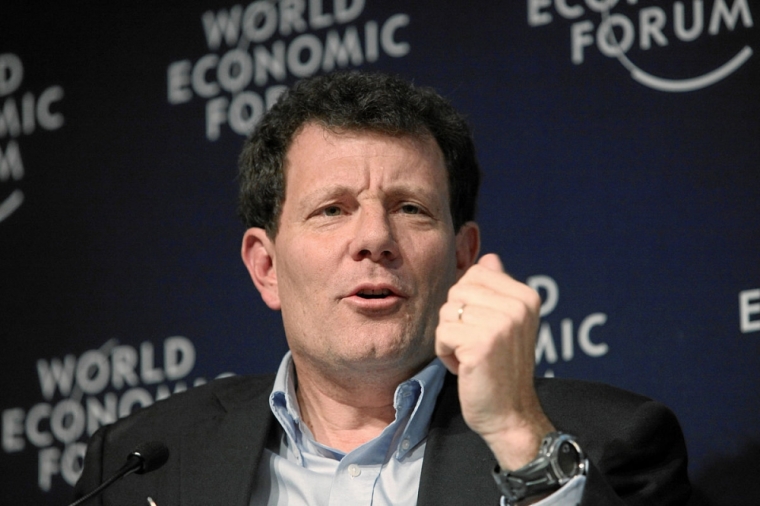 New York Times columnist Nicholas Kristof thinks Christians should pay less attention to doctrine, except when they should.
Like many evangelical Christians, I'm encouraged by Kristof's writings on conservative Christianity. His curiosity has led to some wonderful columns, which are a silver lining in a newspaper that too often seems hostile to our beliefs. For many years now, Kristof has been reminding his liberal and secular readers that conservative American Christians do much to serve the poor and distressed at home and around the world.
While offering a bright spot, Kristof also has a blind spot.
In a Sept. 3, 2016, column, Kristof advised Christians to "fret less about doctrines and more about actions." Then on March 16, he advised Christians to support a host of liberal policy positions related to poverty based upon the words of Jesus.
Christians have long sought to understand how scripture applies to specific circumstances, including government aid for the poor. Christians have engaged the scriptures and debated their application. Sometimes, when these conversations have been constructive, Christians come to a consensus and write their conclusions in a formal statement. There's a word for these statements — doctrine.
So when Kristof writes about what he thinks Christians should believe about political issues, he's being doctrinal, that thing he wants Christians to be less.
Every year, one can find a slew of articles, books, reports and conference panels by Christians on the topic of social welfare policy and the Bible. So when Kristof says Christians should support the social welfare policies of Democrats, he's not starting a new conversation but entering an old one. Many smart, thoughtful, well-intentioned Christians have sought to apply the Bible's wisdom to social welfare policy. Some have come to the same conclusions as Kristof, others have not.
For just one example, Arthur Brooks, president of the American Enterprise Institute and a Catholic, says he became an economist to glorify God and he entered grad school with one question in mind, "how do people stop being poor?" Since obtaining his doctorate on that topic, he has written books and articles, and participated in conferences addressing that issue.
Brooks and Kristof would agree on some social welfare policies, such as the earned income tax credit, but, by-and-large, Brooks' views are much closer to Paul Ryan's (which Kristof slammed as un-Christ-like in the March 16 column) than Kristof's.
How could it be that two smart, capable, well-intentioned people, Brooks and Kristof, could both search scripture and come to different conclusions about it's application to social welfare policy?
While we can clearly discern from scripture that God wants us to care for the poor, how to do that, especially with regard to public policy rather than church policy, is unclear. These issues are complicated. The Bible offers some basic principles but not specific instructions on every possible scenario humans will encounter. Indeed, I believe the process by which we struggle with and work through these problems as churches, communities and nations is part of the growth process God wants in the people he created in His image.
The problem I describe isn't just a Kristof issue. Too many Christians, of all political viewpoints, assume the worst of fellow Christians who disagree with them about politics. They assume, like Kristof, that if a Christian disagrees with them on who to vote for or whether to support a government policy, it must be due to a defect in their faith or their mind. This is not how scripture teaches us to treat each other (see, for instance, Ephesians 4).
Therefore, I encourage Kristof, and all of us who follow Christ, to continue searching the Bible as we think about government programs for the poor. These conversations will and should continue.
I also encourage us to pay attention to what the Bible says about humility and wisdom, such as Proverbs 11:2, and not assume the worst of those who come to a different conclusion about public policy.