'The Real' Renewed After Co-Hosts Pray for Future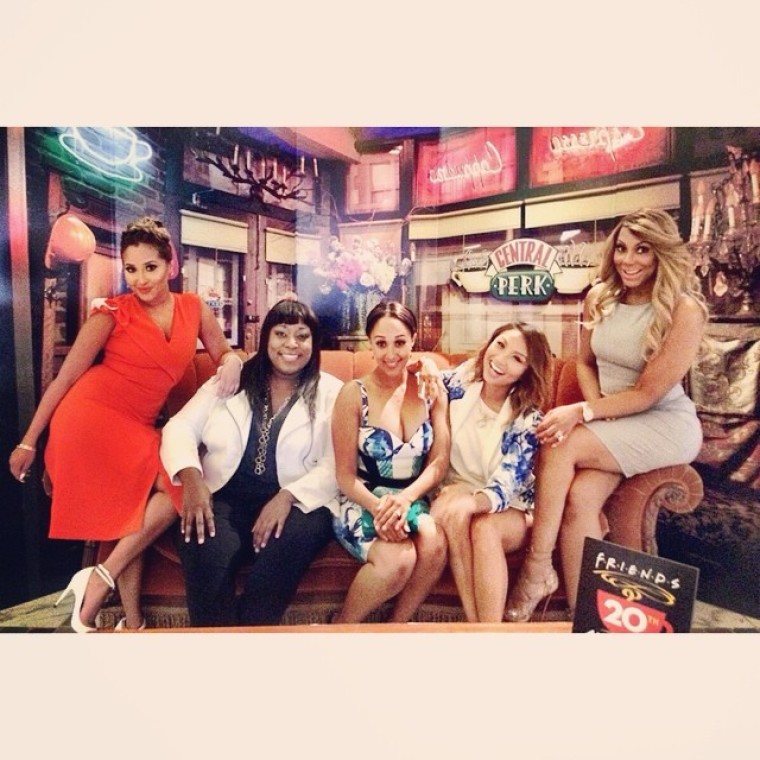 Prayer seems to be working in favor of the ladies of "The Real." The five co-hosts of the popular daytime talk show prayed about their futures together on a Wednesday. By Thursday, the women had received news that the show was renewed for two more seasons.
"When you hold hands & pray before making a wish ... We prayed & wished to be together for years to come," "The Real" co-host Adrienne Bailon revealed in an Instagram post at the end of last month. "To watch all of our children grow up together. The next morning our prayer was answered ... 2 more seasons. God knows our hearts. Forever grateful. #TheReal #Friendship."
The Warner Bros. gab-fest has proven that it's the real deal with a 14 percent increase in ratings among women 18-34 during its second season, according to The Hollywood Reporter. The show debuted as the number one syndicated talk show of the 2014-15 television season among women ages 18-34, 18-49 and 25-54.
Ken Werner, president of Warner Bros. Domestic Television Distribution, spoke to THR about the syndicated daytime talk show.
"The series did not invent this genre of television program, nor are they the only talk panel on television, but what The Real has done is differentiate itself from the others, quickly becoming an original, distinct and entertaining hour that has given viewers a reason to make an appointment each and every day," Werner said.
Co-hosts Tamera Mowry-Housley, Tamar Braxton, Loni Love, Jeannie Mai and Adrienne Bailon have been vocal about their appreciation for the series. When the show was renewed for a second season earlier this year, the latter two co-hosts glorified God.
Jeannie Mai took to her Instagram page to post an image of the women holding hands in a circle while praying.
"Before each and every show, we pray. And every day He giveth more than we can take," she captioned the Instagram image. "Thank you God for this second season that was just announced today. I pray we continue to connect, love, and celebrate life with all who watch."
Adrienne Bailon also took to Instagram.
"We are officially going to 2nd season!!! Ahhhhhhh!!!! Tears of joy," Bailon previously tweeted. " ... GOD is faithful. @tamarbraxtonher @tameramowrytwo @comiclonilove @thejeanniemai @sallyannsalsano I love you gals ... Let's do it again! #TheReal #TalkShow #FOX."
While preparing for the first season of the show, Bailon spoke with The Christian Post about how her fellow cast members' shared faith contributed to the chemistry of the group.
"I love that all five of us [are] believers. Before we walked out on that set every single day, we prayed. I don't know what anybody else's rituals are on other shows, but I said there's something so special and so crazy about that," Bailon told CP.
"We pray that God use us individually to touch somebody, to make somebody laugh, to make somebody say 'Oh my God, I'm not alone!' For a woman that's at home that maybe can't go out with her girlfriends on a daily or even a weekly basis ... she can kick back and watch the show and feel like we are her girlfriends and she can be a part of the show."