The Smiling, Planned Parenthood Emojis Cannot Mask the Agony of Abortion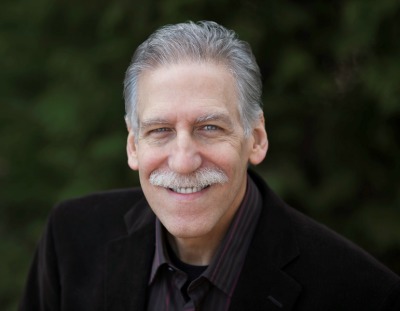 As a talk radio host, I've received many calls from listeners in pain, but none so poignant as the calls from mothers who aborted their babies in years past. In some cases, the women break down weeping as they talk about aborting their baby several decades ago. In one case, it was a troubled father who called the show, also breaking down in tears as he described how he talked his girlfriend into aborting their child many years back. All the "shout your abortion" campaigns cannot undo the agony of abortion, nor can Planned Parenthood's light-hearted, Ooti the Uterus, emoji campaign.
Recently, I received a call that was unique in its perspective and pain. It was from a young Christian woman who, in a time of financial need as a single mother, took a job at Planned Parenthood. (She called in anonymously.) She wondered if she was doing the right thing, since she wasn't directly involved in performing abortions. But she was struggling deep down, also asking me if God could forgive her for what she was doing.
After I assured her that God would absolutely forgive her but that she needed to leave her job – it was a Friday afternoon that she called, and I urged her never to go back – she then opened her heart wide, beginning to sob on the phone. (Click here to listen to the call.)
She said, "But there is a room in the back that is called a POC room — Products of Conception. It's where things are processed. They refer to it as either tissue or fetus but I saw it for the first time. It's a baby. It's not tissue. It's really bad. It is. It's a baby: there's legs, there's arms and there is eyes. It's a baby."
Yes, it's a baby – actually, many babies – ripped apart into little pieces, tiny children who were intricately formed by God but have been torn up by people for profit and convenience. It really is a horror.
Off the air, I received this woman's contact information and passed it on to some pro-life co-workers. Telling her story in more depth to one of those workers, she said, weeping, "It's murder. I saw an ultrasound during the abortion...and the baby was trying to escape...to get away...but he couldn't..."
No wonder she was in such spiritual turmoil.
To her credit, she called Planned Parenthood that following Monday, saying she would not be coming back, even though they offered her more money and assured her they were doing good.
But there was no turning back for her: "Once, I saw tiny fully developed hands in the little Pyrex dish. Tiny, tiny hands perfectly formed...that was one of the last straws for me. I kept thinking that one day Jesus will return. I believe in the Rapture. What if He returned and found me doing THIS? I gave up my whole belief system for money. I was paid $70,000 and they offered more when I quit! It was very enticing."
What poignant words!
She continued, "But I just couldn't do it anymore. I used to be really happy, loved life, saw beauty everywhere before I started working there. Then, I started working at PP, and I was always sad, always tired, and really depressed. I even got put on Prozac. A part of me was dying. My husband [whom she married after taking the PP job] used to be a Sergeant in the army, then he got hit by a bomb. He was badly injured and is on partial disability now, with the National Guard. But how I felt coming home each day from the abortion center was like a soldier who had come back from war. The emptiness. That's how I felt. Empty. I don't believe we were created to see so much death."
Yes, "The abortion doesn't end when the baby is removed. It stays with you. You never forget. You never forget and you never get over it. You will always wonder what could have been because that's NOT your only choice. It's wrong."
With the help of the pro-life community, which has paid her rent and helped her family with expenses while she interviews for other jobs, this woman has found freedom, hope, and new life. And that same freedom, hope, and new life is available for all women and men who have been involved in abortion. Through the cross, the sin of abortion can be forgiven and the guilt can be removed.
In my new book, Saving a Sick America: A Prescription for Moral and Cultural Reformation, I devote two chapters to the subject of abortion. The first of these chapters starts in Genesis 1, where we learn that all human beings have dignity and worth because we are created in God's image. Those who perform abortions have forgotten or ignored this truth, which also affects how we treat children outside the womb.
That's why, in this same chapter, I cite a story told by Vishal Mangalwadi, a Christian scholar from India who has worked with his nation's poor for decades. He saw how this dehumanizing mentality could be applied to children outside the womb as much as children inside the womb. When you read the illustration he provides – something he saw with his own eyes – you will not easily forget it.
The second abortion-related chapter is titled, "From the Walking Dead to a Culture of Life," where we look at the larger "culture of death" that pervades our nation. In this chapter, we lay out a holistic approach to transforming our attitudes and orientation. There is hope that America can be changed!
Without a doubt, abortion has taken a massive, deadly toll on our nation, in terms of the tens of millions of slaughtered babies as well as the wider effects of abortion on our culture. But the pro-life movement is alive and well, and this precious woman who called our radio show is a shining example of someone who went from providing death to championing life.
You too can choose life!