The Target Boycott Makes an Impact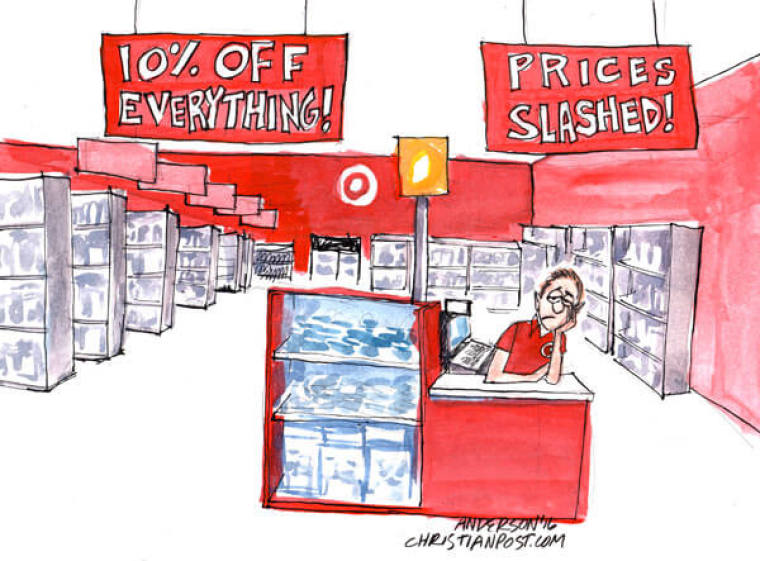 The American Family Association called Target's nationwide 10 percent discount on everything in its stores a "desperate" promotion as the retail giant faces a continued boycott over its bathroom policies amid declining sales.
"Desperate! Target is discounting everything to win shoppers back amid #BoycottTarget. Don't be fooled, their dangerous policy still allows men into the same facilities as little girls. Help keep the boycott going strong,"
AFA wrote in a Facebook message, referring to its petition, signed by over 1.4 million people, that pledges to boycott Target until the company reverses its policies that allows individuals who are born male to use women's facilities, and vice versa.
Business Insider noted that the #TargetRunDay discount on Sunday came in the midst of financial troubles, with the chain store giant reporting its first quarterly traffic decline in more than two years last week.
"Target's same-store transactions, which is how traffic is measured, fell 2.2 percent in the second quarter. Overall, sales fell 7.2 percent to $16.2 billion," the article noted.
Read more at http://www.christianpost.com/news/targets-10-percent-discount-desperate-move-amid-worst-sales-2-years-says-afa-168736/#MkiUBtGYotgCH2Ct.99