The Toughest Challenge for Christians in the Carribean Is 'Preparing Them for Persecution,' Says WEA Official Emerson Boyce
NEW YORK — Rev. Emerson Boyce, the general secretary of the Evangelical Association of the Caribbean, discussed living conditions in the region and how he's working to prepare Christians in the island nations for future persecution that believers are witnessing throughout the Middle East, Africa and Asia.
Boyce, whose organization is one of seven regional alliances of the World Evangelical Alliance, travels all around the region planning events and serving as a member of the board of directors with Operation Mobilization and Prison Fellowship in Trinidad and Tobago, and described what he views as one of the biggest hurdles for Caribbean Christians to overcome during an interview with CP Voice.
"The toughest challenge for Christianity in the region is preparing for persecution, and discipling members to live the Christ life." Boyce explained. "But we really need to disciple all members more, and better than we do, in order for them to share their faith."
"Why I say persecution is that, when you cast your eyes on the landscape of the world, you realize that persecution is no longer being localized. It is becoming very widespread. And for the church in the Caribbean, we've never experienced persecution at the level of which it is now ongoing in the world."
Boyce further noted that preparing Christians for imminent persecution includes letting them know that tribulation will come even though they've put their faith in Christ, and described how he uses the Bible to illustrate his point.
"For us in the Caribbean, for some reason, we have thought that once you come to faith in Christ your next stop on the train is heaven. But now we are learning that there's something that happens between coming to faith in Christ [and heaven]," he added.
Boyce, an ordained minister, has been working in full-time ministry in the Caribbean for more than 35 years, and has been the EAC's executive director for the Commission on Evangelism and Missions since 1999. In January 2012 he took office as EAC's secretary general/CEO.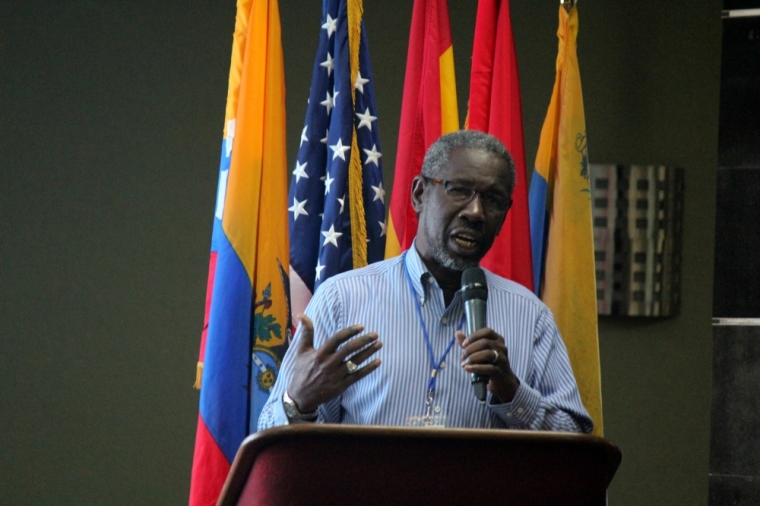 He also served as a missionary in St. Lucia from 1976 to 1980, which gave him the experience needed to help him build the foundation for the work he does today.
"It has helped me tremendously — in that I was able, since I am from Barbados and studied in Trinidad and met my wife in Trinidad, so there's a Barbadian-Trinidadian connection serving as missionaries," he said. "So the whole idea of inter-relational, and more or less, linking with different ethnic groups and behaviors has really impacted my life in order for me to serve at this level."
Boyce was also excited to announce an upcoming event, the bi-annual General Assembly, where all the members of the Evangelical Association of the Caribbean will be present. It will be used to reflect on the work the organization has done in the previous two years and will cast a vision for future ventures through 2020.
The EAC General Assembly will be held in Trinidad and Tobago from Oct. 20-23.