'They Are Treasured by God': Over 540 Churches Host Tim Tebow's 'Night to Shine' Special Needs Proms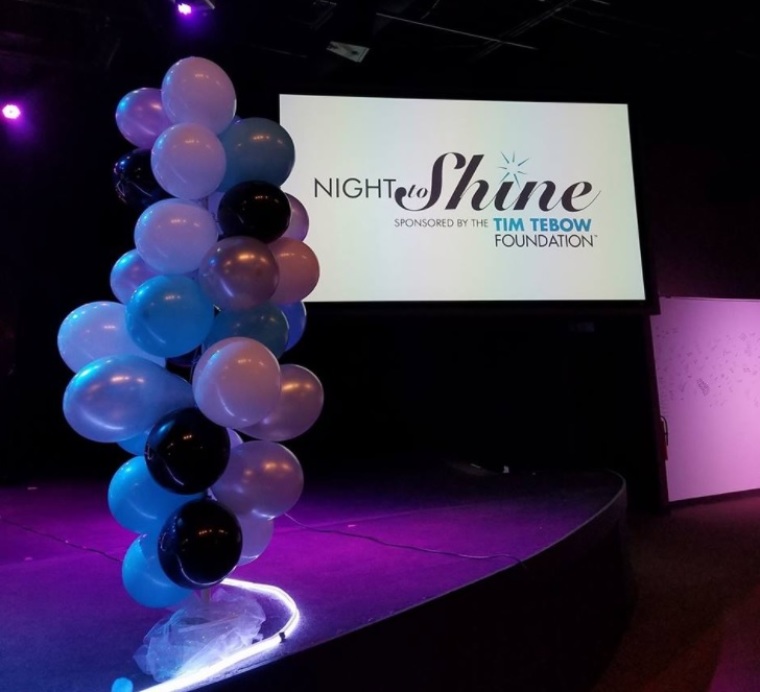 More than 540 churches in the United States and abroad hosted "Night to Shine" proms for those with special needs as part of an annual global event organized by the Tim Tebow Foundation.
The 2018 Night to Shine proms took place last Friday across the U.S. and in 16 countries, including Tebow's birth place of the Philippines.
One location was St. Paul Lutheran Church of Boca Raton, Florida. Hosting their third "Night to Shine" prom, the event had about 160 guests.
The Rev. Steve Carretto, pastor at St. Paul Lutheran, told The Christian Post that the prom was a "great success" full of "laughing and smiling."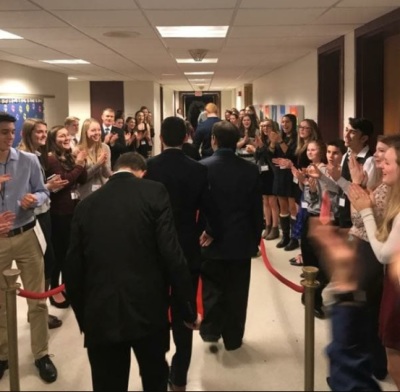 "Our hope is that they see that they are treasured by God, that they had a night celebrating them because God celebrates them daily," said Carretto.
"I hope they took away that there is a community called the Church that loves to love people and care for them and their families and in so doing receive such a blessing from God."
Melanie Gibbs, co-chair for the Night to Shine prom held at First Presbyterian Church in Douglasville, Georgia, described the event, which had about 150 guests and 160 caregivers, as "Spirit-filled" and "Christ-centered."
"It was fun. It was a slice of the Kingdom of Heaven. From the time the first ladies showed up for hair and makeup appointments until the last song was over, such joy radiated on the faces of our guests and our volunteers," said Gibbs to CP.
"There isn't anything else quite like this prom. Just watching the guests enjoy themselves on the dance floor is an unforgettable sight."
While FPC Douglasville had hosted Night to Shine twice before by themselves, this year they collaborated with Crossroads Church of Douglasville to help grow the event.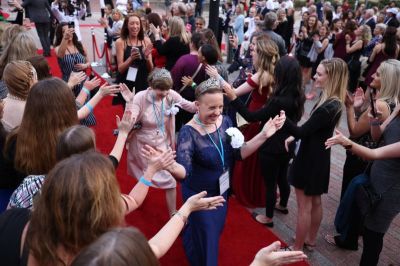 "Partnering with another congregation to share God's love with our community was a blessing, indeed," Gibbs added.
Tim Byer, lead pastor of Faith Baptist Church of Glen Burnie, Maryland, explained this year was the second time his church hosted a prom and that they planned to continue hosting the annual event "indefinitely."
"Night to Shine was incredible. We couldn't have asked for a better night. All of our guests, all of our volunteers had were beaming from start to finish," said Byer.
"We had 115 guests and more than 150 volunteers. Every single person involved was blessed by the celebration and the relationships formed."
One of the congregations hosting a Night to Shine prom for the first time was Hope Church of East Hampton, Connecticut, which held its event at a local middle school building.
Mishael Deighton, coordinator for Hope Church's prom, told CP that the 63 guests that attended the event "were treated like royalty."
"After visiting the registration table and meeting up with their buddy volunteers for the night, each guest received a corsage or boutonniere and had their professional prom picture taken," explained Deighton.
"They then proceeded to visit our hair, makeup, and shoe shine station to make sure they were looking and feeling their best. Then the big moment: being escorted down the red carpet with a crowd of paparazzi and people cheering them on."
As with other Night to Shine events, Hope Church's prom included a "respite room" for parents and caregivers as well as a dinner for guests.
"I think one of the most special moments of the night was the crowning ceremony," Deighton noted. "First the women were all brought on stage and crowned, a few of them posing and twirling around as they exited the stage. Then our gentlemen were brought up; there was fist pumping, high fiving, and all around goodness."