They Escaped ISIS but Trauma Lives on; Mother Recalls Daughter's Soul 'Leaving Her Body'
They Escaped ISIS but Trauma Lives on; Mother Recalls Daughter's Soul 'Leaving Her Body'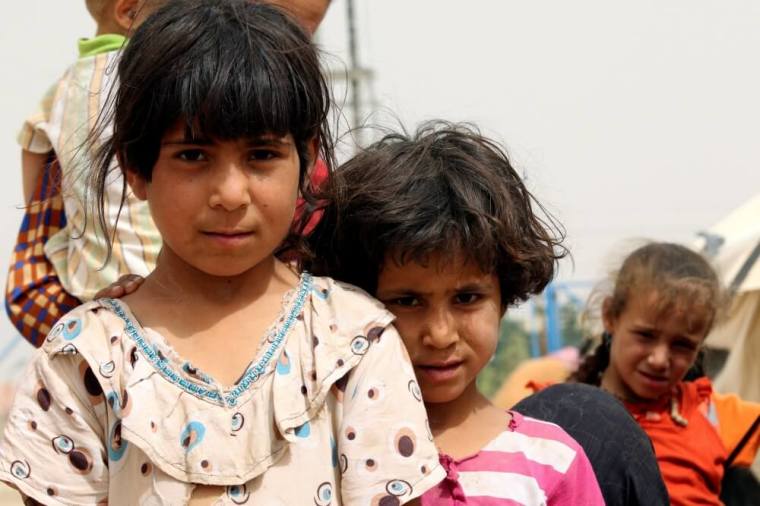 Iraqis who have successfully managed to escape the clutches of the Islamic State terror group are now dealing with trauma from the pain of losing their own children, to suicidal depression that is sometimes causing them to hurt their loved ones.
According to Reuters, one mother, Laila, who fled IS militants in northern Iraq three months ago, saw two of her daughters killed in front of her. Her youngest was killed on the spot when she stepped on a mine, while her 16-year-old daughter's leg was blown off.
Laila tied her daughter's leg with her headscarf, and carried her on her back several miles to the Iraqi army's frontline, but it was not enough.
"I could hear her soul leaving her body, her head on my shoulder," said the mother, who is now struggling with depression and post-traumatic stress disorder.
"I feel lost, my life has no meaning anymore," Laila added. "If your car is stolen, you can buy another one. If your house is destroyed, you can build another one. But a life cannot be replaced."
Another mother, whose name was withheld, gave birth to three children, but has also been suffering with depression and PTSD after what she and her husband went through fleeing IS.
A counselor at a camp for internally displaced people revealed that the 20-year-old mother has suicidal feelings for which she refuses medication, and has even tried to kill one of her children.
"She is talking to you normally right now, but sometimes she chokes the baby and tells me, 'I don't want him, you take him,'" the husband said.
Many of the refugees being treated for trauma and other conditions at the camps are coming from Mosul, where the Iraqi army, backed by international support, is trying to drive out IS and finally retake the all-important city.
Close to 1.5 million Mosul residents have spent the last two and a half years under the control of the Islamic radicals, who have massacred countless civilians, including women and children.
IS has heavily targeted Christians and other religious minorities. Areas of Iraq were liberated in the latter part of 2016 as IS was pushed out, but Christians returning to their homes have found their churches desecrated and their homes damaged.
Christians said in a November 2016 Associated Press report that they were happy to toll the bell at St. Addai church in Keramlis for the first time since August 2014.
"It was amazing, I got goose bumps. The bell for us means a great deal," said Sahir Shamoun, who visited the area with his wife to check on their home, but found most houses were damaged.
"I feel great sadness. I'm not sure when or if I'll be back. I think of my children, will they have a future here?" he asked.