5 Things to Look for at the Southern Baptist Convention Meeting in Dallas
5 Things to Look for at the Southern Baptist Convention Meeting in Dallas
Presidential Election: J.D. Greear vs. Ken Hemphill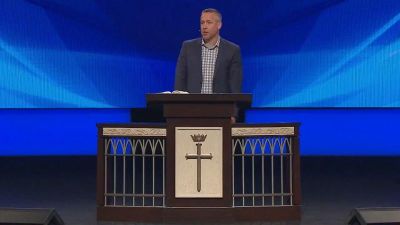 This year's Southern Baptist Convention president election will pit Pastor J.D. Greear, 45, head of Summit Church in Raleigh-Durham, North Carolina, against Ken Hemphill, 69, an administrator at North Greenville University and a former SBC seminary president.
In 2016, Greear narrowly lost to current president Steve Gaines, with the former deciding to withdraw his candidacy after the first two ballots failed to produce a clear winner.
Last month, Greear posted a video on Facebook Live in which he spoke about the things he wanted the SBC to recommit to, which included having greater inclusion of women and minorities as well as "protecting the vulnerable" and "exposing the abuser" because "God hates abuse."
"God cannot tolerate impurity. We need to deal with the sin among us seriously and somberly but also just with grace towards each other," stated Greear, who is a complementarian.
He also said in an earlier statement that he wants to focus on "cultural and racial diversity," "intentional, personal evangelism," "church planting," and "engagement of the next generation in cooperative giving and mission." 
In an interview with the Baptist Press earlier this year, Hemphill stressed the need for the SBC to "reclaim our heritage of cooperative partnerships."
"I think there has been an erosion of how local churches, associations, state conventions and the national convention really function together in every dimension of the Great Commission," said Hemphill.
Hemphill added that he wanted to "continue the emphasis on prayer and revival" that Gaines has done as president, while pursuing efforts to "aggressively plant new churches."