Should Christians take their money out of banks that don't share their values?
Credit union survey finds at least one-third are considering changes amid 'de-banking' trend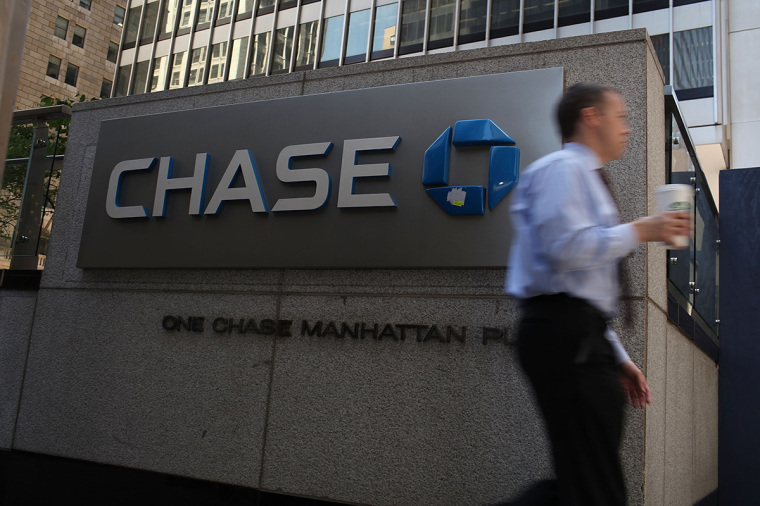 Nearly a third of Christians in the U.S. have considered switching banks in the last year due to conflicts with their values and other factors, according to a new survey.
The research conducted by the faith-based Christian Community Credit Union (CCCU) in San Dimas, California, found as Christians are being increasingly discriminated against by major banks, more are choosing to bank with companies that reflect their most deeply-held beliefs and values.
In its survey of more than 1,300 professed Christians, over 30% of respondents said they thought about taking their banking business elsewhere in the past year in response to several reports about some of the country's biggest banks canceling the accounts of religious customers.
Two-thirds of all respondents said they were "excited or curious" about potentially banking with a Christian institution, while half said they believe it's "more important than ever" for their chosen bank to reflect their values.
Blair Korschun, president and CEO of CCCU, said the research, combined with what she called the "predatory practices of certain big banks," could signal the beginning of a major bank exodus.
"Over 60% of Christians care deeply about managing their finances Biblically, to honor God," said Korschun. "We are excited to provide a financial institution that aligns with their values and invests in their communities. 
It's not just CCCU: other banks are offering statements of faith along with their lending and credit programs, including America's Christian Credit Union, which is described on its website as a "Christian institution committed to the cause of Christ."
Other institutions, such as Cass Commercial Bank, cater to faith-based and nonprofit customers in order to help them "build, grow and renovate places of worship" and even offer digital giving and church management software solutions for ministries of all sizes.  
The tectonic shift in banking practices come after a rise in what's known as the "debanking" problem over the past few years, recently including JP Morgan Chase Bank canceling the bank account of a religious nonprofit led by former Senator and U.S. Ambassador Sam Brownback. 
In May, 19 Republican state attorneys general wrote a letter to CEO Jamie Dimon and called on JPMorgan Chase to "stop its religious and politically biased discrimination and start living up to its commitment to an inclusive society where everyone feels welcomed, equal, and included."
Bank of America decided this April to abruptly cancel the bank account for Indigenous Advance Ministries, an international ministry that had opened its account in 2015. While Bank of America denied that the ministry's ideology played a role in the decision, not everyone accepted their explanation.
"National banks like Bank of America receive a host of benefits from the American taxpayer so that they can serve the public," wrote Jeremy Tedesco, senior counsel for Alliance Defending Freedom. "If Bank of America can't restrain itself from ideological decision-making, it's time for public officials to hold it accountable. 
"After all, as we're seeing with those Indigenous Advance serves in Uganda, these black-box banking decisions have real-world consequences."