This Christmas, don't forget suffering Syrian refugees, implores Christian aid group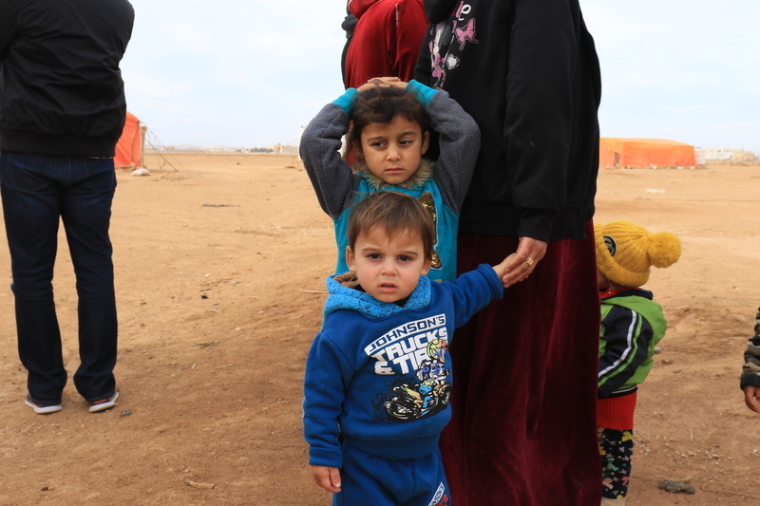 For many Americans, Christmas is the "most wonderful time of the year" — but that's not the reality for millions of refugees living in overcrowded displacement camps across the Middle East.
Vernon Brewer, founder and CEO of the Christian humanitarian organization World Help, recently traveled to refugee camps near the Jordan-Syria border to deliver aid to those displaced by war and violence.
While distributing essentials, including towels, diapers, hygiene kits, nonperishable food items, winter coats and space heaters to refugees, Brewer witnessed suffering that will forever be etched in his memory.
"These people are still living in tents with their families in sub-freezing temperatures and rain and wind. They don't know how they're going to face the freezing weather ahead," he told The Christian Post. "Families work long hours in fields just for a few dollars to buy a meager meal. There's a shortage of food and medical supplies because they've been forgotten. Their homes, schools, and communities have been destroyed but it seems that the rest of the world no longer cares."
Refugees aren't just suffering physically; they're struggling emotionally too. Brewer recalled meeting one little girl living in a refugee camp with severe burns across her entire body. She'd been in the kitchen with her mother when an ISIS bomb exploded through a window, causing hot oil on the stove to scald her little body.
"She was so traumatized by what happened, she could barely speak," he said. "These people are suffering in ways most of the world can't even imagine."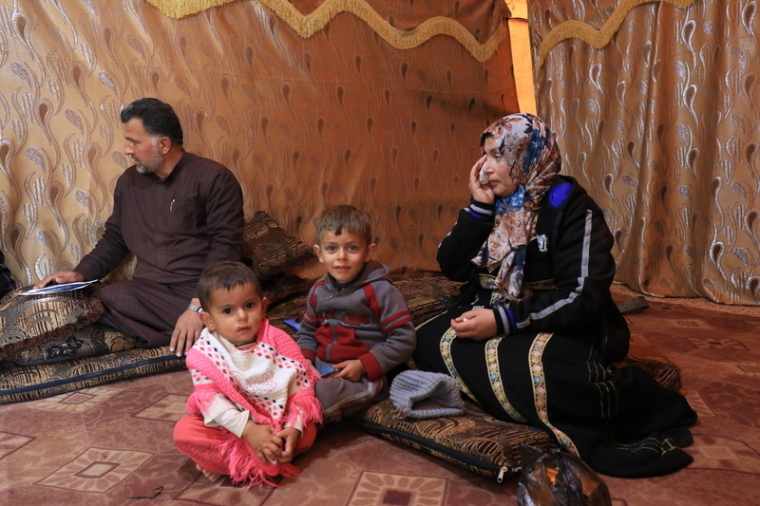 According to statistics from the U.N. Refugee Agency, over 5.6 million people have fled Syria since 2011, seeking safety in Lebanon, Turkey, Jordan and beyond. Millions more are displaced inside Syria and around 70 percent live below the poverty line.
Through their latest initiative, "Christmas for a Refugee," World Help is calling on people to help provide relief to refugees during these harsh and difficult winter months. Every $35 gift, when combined with grants and generous corporate donations, enables World Help to deliver $189 worth of aid — providing food, survival essentials and medicine to thousands of refugee families.
"A simple donation can literally save lives," Brewer shared. "I met one woman who had lost her sight in one eye and was on the verge of being paralyzed on an entire right side just because of an autoimmune disease that was treatable, but the injections are $140 a week for six months. Her husband was crying and begging and pleading with us, and we were able to provide the needs for her and give her hope."
"We've already helped 132,000 refugees and there's many, many more that still need help," he added.
Through trained counselors, the organization also provides mental and emotional support to those traumatized by war.
"Our trauma counselors have helped countless children," Brewer said. "So many of them are hopeless; they've witnessed people dying in the streets, their neighbors beheaded and all kinds of trauma."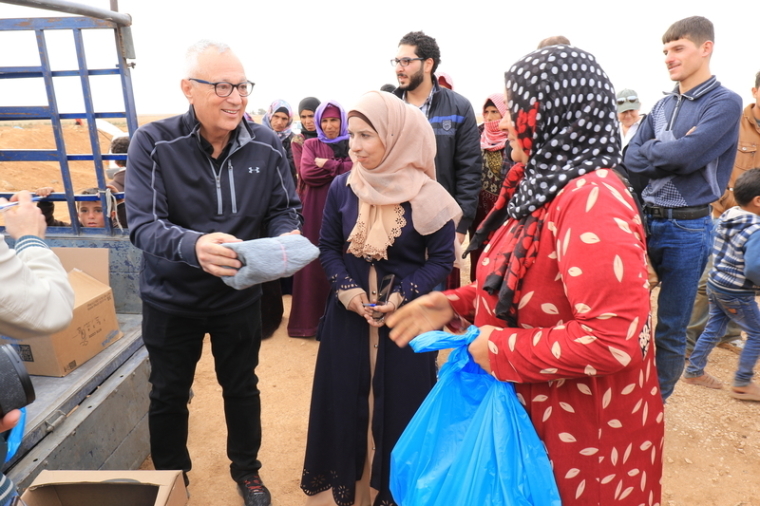 But most importantly, when refugees see genuine love and compassion in action, he added, they're "drawn like a magnet to Christ."
"We're not actively evangelizing, but we're seeing many of these refugee families become Christians," he said. "It's because they're seeing people that love and care about them. As we serve as the hands and feet of Christ, these people are witnessing His love."
This Christmas, Brewer is issuing an urgent call to Christians in America: Remember the poor and needy, as instructed in Galatians 2:10. He acknowledged that as the plight of refugees is no longer plastered across TV screens, it's easy to forget their bleak reality.
"Many of us in America have short attention spans," he said. "We're not seeing the horrific images; it seems we've lost interest."
As he departed the Jordan-Syria border, refugees left him with a final request, "Please do not forget about us."
Those words, emphasized, should resonate with those who believe in bringing physical help and spiritual transformation to the "least of these."
"I would just appeal that, during this time of Christmas, please do not forget about these men and women who are just a few miles from the place where Jesus was born," he said. Remember: Jesus Himself was a refugee who was forced to flee His home."
"We need to pray for them. Jesus came to bring hope to the world. This Christmas, let's bring hope to those in a hopeless situation."