'This Is Us' star Chrissy Metz impacted by role in new faith film, reveals she looks to God for help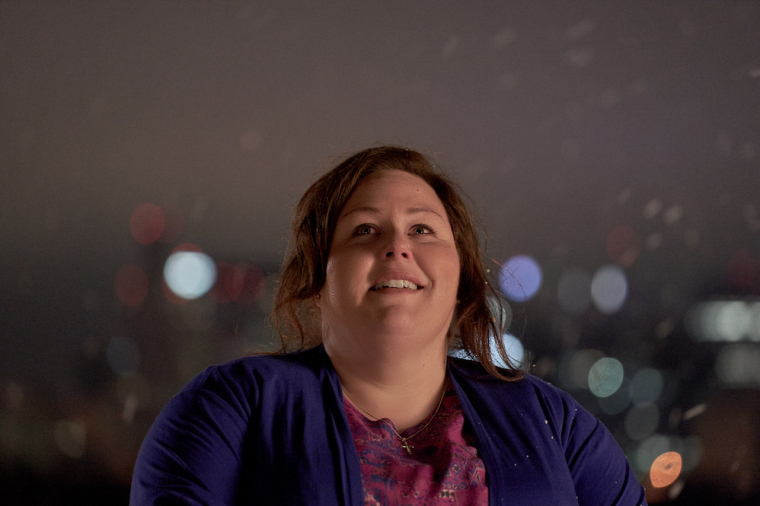 DALLAS — Actress Chrissy Metz, who is the lead of the upcoming film "Breakthrough," revealed that the real-life telling has inspired her own faith.
"Breakthrough" tells the miraculous true story of Joyce and John Smith, a mother and son who rely on the power of prayer and the Holy Spirit following a fatal accident that leaves the son dead for 45 minutes. The mom's desperate prayers bring him back to life after the doctors lose all hope.
Metz plays the role of Joyce Smith alongside actor Josh Lucas ("Sweet Home Alabama") and Marcel Ruiz ("One Day at a Time"), who portrays their son, John.
As seen in the trailer of "Breakthrough," which has now over 125 million views, Metz's character Joyce calls on the "Holy Spirit" to bring her son back from the dead. In a recent episode of her hit NBC series, "This Is Us," the actresses' character Kate similarly cried out but to her deceased father for her newborn baby's life. When asked who Metz personally calls on in her times of need, she said "God."
"It's usually a blubbering mess, where all my defenses are down, and there's nothing in between, my plead for what it is that I'm intended to do.  I believe in God, and so I ask God, what it is that I should be doing and whatever His will is for me, and that I could set my own ego and pride aside and be willing and be open, to talk to me in ways that I will understand," Metz told The Christian Post.
"I can't tell you how often I do that; definitely multiple times on a daily basis."
Metz revealed that Joyce Smith's faith has also allowed for her own Christianity to grow.
"Everything that we experience in life touches us and affects us and so [looking at] the resilience of Joyce, I think, 'Oh, yeah, I got to delve deeper into what it is I really believe in," Metz explained.
"I have, in many regards, when nobody believed that I was going to pursue acting or ever be successful or ever make a career out of it. I do understand that, but I think the consistency could be improved upon," she added. "So Joyce's has definitely taught me that even now, when we chat and we talk, I think, 'wow, I gotta keep working at it' because I'm a human, and it's a process."
The Florida native advised that people be gentle with themselves when doing the best they can.
"If we knew better, we would do better, and eventually, it'll click," Metz encouraged.
When asked why she took on the overtly Christian role, Metz admitted that she was happy for the opportunity in such a fickle entertainment business.
"Everything worked out perfectly and I really, truly believe that everything happens as it should. Going through personal experiences with my mother and her medical emergency, It was like a no brainer, how can I not be a part of this?" Metz testified.
She believes she did what she was supposed to because the film has already impacted those closest to her as well.
"To see, of course, the ripple effect of how it's changed people, even personally, with my own acting coach and with my own friends, and it was like, 'Oh, yeah, it's exactly what was meant to be, what was meant to happen.'"
Metz wants everyone who sees the film to see the value of their own lives.
"I hope that people take away how important they are in this beautiful thing called life and that if you're here, you're here for a reason and you're purposeful, and that we're better together rather than we are apart. Sometimes you have to be the person to believe in someone until they believe in themselves, and then you pay that forward. That's what it's all about us. We're so beautifully connected. Especially in this day and age where we couldn't be farther apart. I think it's very timely. This is a beautiful reminder."
"Breakthrough" hits theaters  April 17.
"Breakthrough" was directed by TV director Roxann Dawson ("House of Cards," "Scandal," "The Americans," and "Agents of S.H.I.E.L.D.") and produced by DeVon Franklin ("Miracles from Heaven).
The 20th Century Fox movie is based on Joyce Smith's book, The Impossible, and was adapted for the screen by Grant Nieporte ("Seven Pounds").