This week in Christian history: Crusaders take Antioch, Baptism of Kievan Rus
Kievan Rus converted to Christianity – June 5, 988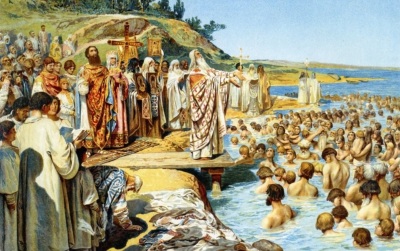 This week marks the traditional date that Prince Vladimir of Kiev had large numbers of his subjects baptized, helping to advance Christianity in territories that included modern-day Russia and Ukraine.
Born and raised a pagan, as an adult, Prince Vladimir converted himself and his kingdom to Orthodox Christianity after studying various religions, including Judaism and Islam.
"It marked the rise of Orthodoxy in Russia," states Christianity.com regarding the mass conversion. "[Vladimir's] conversion seems to have been real. He took a genuine interest in Christianity and gave evidence that his heart had changed."
"Not only did he turn away from his former sexual pleasures, but he lost much of the careless cruelty that had marked him before. He even abandoned the death penalty. And he himself prayed over baptismal candidates."