This Week in Christian History: Diet of Worms, Father Damien, David Livingstone
Father Damien Dies — April 15, 1889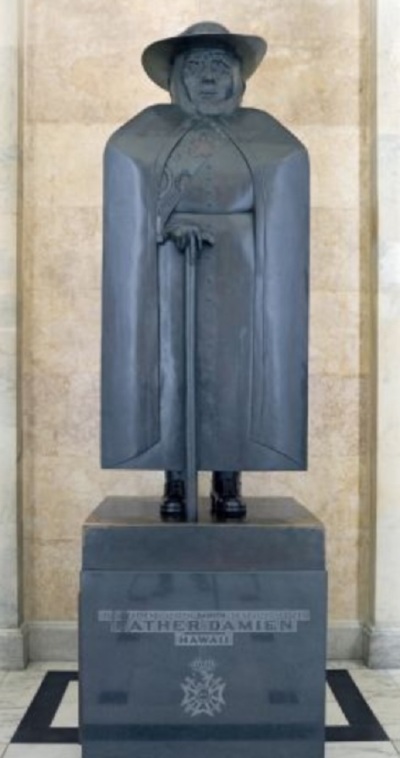 This week marks the anniversary of the death of Father Damien, a Catholic priest who famously lived and ministered among a leper colony in Hawaii.
Born in Belgium as Joseph de Veuster in Tremelo, Father Damien traveled in 1873 to the leper colony in Molokai and proceeded to do various things for the community, from overseeing the construction of chapels and bandaging wounds.
In late 1884, Father Damien was found to have leprosy himself and five years later he passed away peacefully of the disease.
Exactly 80 years after his death, a bronze statue of Father Damien was unveiled at the Capitol Rotunda in Washington, DC.
"The bronze statue is based on photographs taken of Father Damien near the end of his life, with the scars of his disease visible on his face and his right arm in a sling beneath his cloak. His broad-brimmed hat was traditionally worn by missionaries. His right hand holds a cane," explained the Architect of the Capitol website.
"Hawaii's Statuary Hall Commission received offers from 66 artists to create the statue of Father Damien for the Capitol and selected seven to submit models. New York sculptor Marisol Escobar's contemporary design was chosen over more classically styled representations."