This Week in Christian History: Family Radio, Mass Crucifixion, New Bible Translation
Today's New International Version Published - February 7, 2005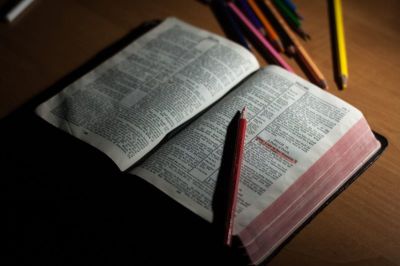 This week marks the anniversary of when the Today's New International Version of the Bible was published, initially in paperback.
Its New Testament having been released in 2002, the TNIV was a controversial version due to its pervasive editing to make numerous passages of the NIV Bible gender neutral.
"Endorsed by scholars and pastors across the country, the TNIV is the new translation for today's generation," stated the TNIV's Amazon description.
"It combines uncompromising reliability, the clarity of today's language, and the heritage of the most trusted translation, the NIV."
Many critics, including the evangelical apologetics website GotQuestions.org, argued that its increased gender neutral renderings of assorted passages were "not necessary" and "sometimes misleading."
"While we do not question the motives of the TNIV translation committee, we have serious reservations about some of their decisions," argued the site.
All the headlines the TNIV received for its translation decisions did not make the translation endure, as its publisher Zondervan announced its discontinuation in Sept. 2009.