Thousands demand town apologize to police officer who resigned after sharing Christian beliefs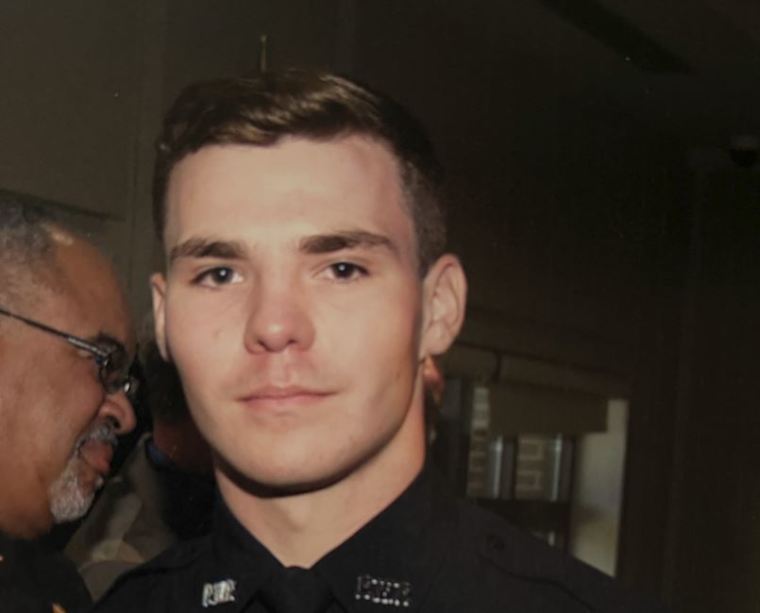 Tens of thousands of people have backed a petition asking the leaders of a Georgia town to apologize after a police officer resigned for expressing his Christian beliefs about marriage on social media. Pastors and political leaders will deliver the petition on Friday. 
The national Christian conservative advocacy group Family Research Council announced plans to deliver petitions signed by over 20,000 people to the mayor and city council of Port Wentworth on Friday, calling for an apology to former police officer Jacob Kersey.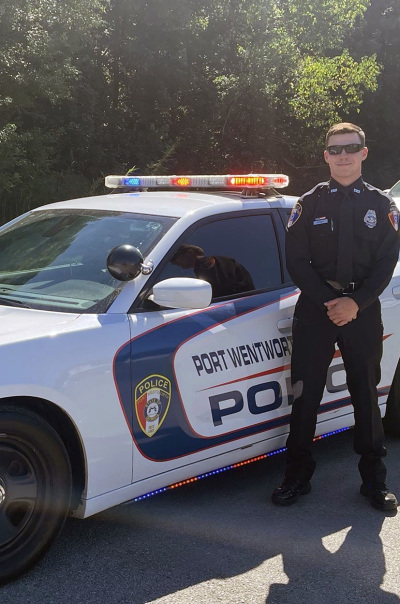 Kersey resigned in January after being told by his supervisors he could be terminated for sharing his religious views about marriage on social media. Despite having a "spotless record," Kersey was pulled off duty and threatened with termination after he expressed his biblical view on marriage through his private Facebook account. 
Georgia pastors will be joined in delivering the petitions by former Congressman Jody Hice, Bishop Garland Hunt of The Father's House and former Atlanta Fire Chief Kelvin Cochran, who was fired in 2015 for sharing a book he wrote that included a small section highlighting his views on marriage. Cochran settled a lawsuit against the city for over $1.2 million in 2018. 
"God designed marriage. Marriage refers to Christ and the church. That's why there is no such thing as homosexual marriage," Kersey wrote in a Jan. 2 Facebook post, paraphrasing the Apostle Paul's letter to the church at Ephesus.
The petition calls on the town to acknowledge that it violated Kersey's First Amendment freedoms.
"Kersey was bullied into resigning from the Port Wentworth Police Department," the FRC statement argues.  
The department placed Kersey on paid administrative leave on Jan. 4 after he refused to take down his Facebook post from two days earlier. Kersey told CP that after the initial meeting, he was led to believe he had been terminated but was offered a "second chance."
"I was given a second chance, 'Be silent about your Christian beliefs, don't post things like this because it leads us to believe that you might target members of the LGBT community,'" he said. 
Kersey said former Police Chief Matt Libby, who since retired, compared his post to a racial slur. Ultimately, Kersey said he couldn't be terminated because he didn't violate any policies and was told not to make a post like that again. He believed the department was going to create a new policy that could result in his termination. 
"Kersey resigned rather than surrender his constitutional rights and in order to maintain his faithfulness to God's truth, and his integrity as a Christ-follower," the FRC statement explains. 
The legal nonprofit First Liberty Institute, which represents Kersey, wrote a letter to the City of Port Wentworth and its police department last month.
On Jan. 13, Kersey received a "Letter of Notification" from Port Wentworth Assistant Police Chief Major Bradwick Lee Sherrod "explaining that there was not sufficient evidence to terminate him, but that the notice was not to be construed as an exhaustive finding," the First Liberty Institute's Stephanie N. Taub and Courtney Jones wrote in the letter. 
"The letter warned Mr. Kersey that he could be terminated for any post on any of his private social media accounts or any other statement or action that could be perceived as offensive while noting that his posts and podcasts are 'likely offensive' to certain communities. Maj. Sherrod ended the letter saying that he hoped that Mr. Kersey would 'take this situation as a learning lesson.'"
First Liberty Institute argues that the department's requirement for Kersey to "censor his private, off-duty religious speech to remain employed" was "an unconstitutional violation of Mr. Kersey's rights under the Free Exercise and Free Speech Clauses of the First Amendment."
"The City of Port Wentworth and the Port Wentworth Police Department should issue a public statement committing to respect the First Amendment rights of its police officers and announce an official change of policy," the letter adds. 
Kersey previously told CP that while he made similar statements in the past on social media and in his podcast, he was inspired after reading John Piper's book This Momentary Marriage.
"He does a really great job of talking about the imagery that Scripture uses for marriage," said Kersey. "In that post, what I did is somewhat paraphrase Ephesians 5, where Paul describes marriage as a mirror image of Christ and His love for His people, His Bride, the Church."
"I've looked back, and I've made very similar posts before in times past. I've shared things that the Heritage Foundation, the Family Research Council, Focus on the Family, and others have said about how marriage is only to be between a man and a woman, according to God's design for it."
The petition in support of Kersey had surpassed 30,000 signatures, Kersey told Fox News Digital.