Thousands Expected at Assemblies of God 100th Anniversary Celebration; Estimated 10.5 Million to View AG's Centennial Live This Sunday
Thousands Expected at Assemblies of God 100th Anniversary Celebration; Estimated 10.5 Million to View AG's Centennial Live This Sunday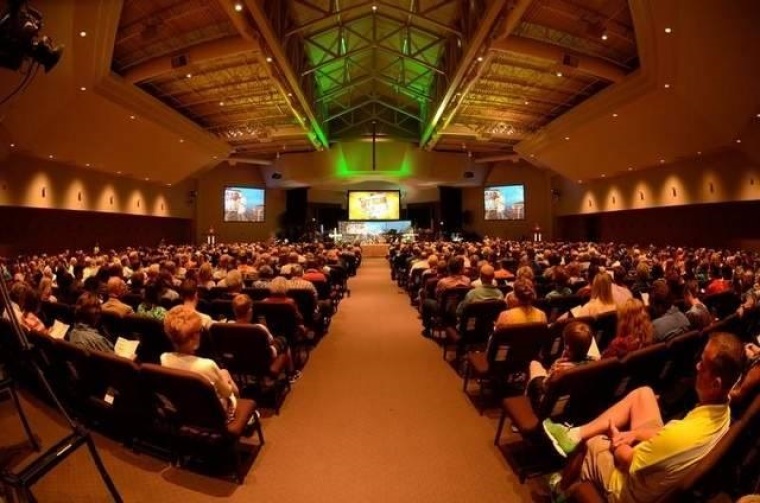 Thousands of attendees are expected to attend the Assemblies of God 100th anniversary celebration in Springfield, Missouri, this week, including several international dignitaries. AG is one of the world's fastest-growing Protestant movements and the largest Pentecostal denomination.
"It's a great celebration of our church which is bringing in delegates from all over the world and all across America," says Dr. George Wood, the General Superintendent of Assemblies of God, as reported by Ozarks First. "There is a strong focus on evangelism - sharing the good word of Jesus Christ with those who don't know him."
In addition to AG General Superintendent Dr. George O. Wood, keynote addresses will be delivered by an array of international speakers, such as Yong Mok Cho of South Korea, Juan Carlos Escobar of Spain, Edward A. Grabovenko of Russia, Lazarus Chakwera of Malawi, Barnabas Mtokambali of Tanzania, Ivan Satyavrata of India, José Wellington of Brazil and Max Schläpfer of Switzerland. Other U.S. speakers include Hal Donaldson, John Lindell, Wilfredo "Choco" De Jesús, Nam Soo Kim, Jason Frenn (who ministers in Latin America), and Raegan Glugosh, a U.S. missionary to Romania.
Dignitaries in attendance include President John Dramani Mahama of Ghana, who will be recognized as a special guest the evening of Aug. 7, the opening day of the event. Mahama is a widely published author who is proficient in eight languages.
Angie Miller, third place finalist in the 2013 season of American Idol, will lead worship at the Centennial Celebration grand finale on Sunday evening, Aug. 10.
AG reports that it is celebrating remarkable denominational growth. In 100 years, the Assemblies of God has grown from 300 ministers in Hot Springs, Arkansas, to now more than 67.5 million global adherents attending over 366,000 churches. In the US, the denomination has experienced 24 consecutive years of growth with a marked 21% increase among Millennials, according to AG. And 54% of AG adherents in the US are under the age of 35 and more than 40% are ethnic minority.
The denomination is represented in 190 visa-granting countries with more than 67.5 million global adherents. Attendees arriving in Springfield include people from 120 nations.
"While the landscape of American religion has been markedly divided among racial lines, the Assemblies of God has become increasingly diverse," organizers said. "Over 40% of AG adherents are nonwhite ethnic minorities, just above the overall U.S. population at 37% minority. The Centennial events will include elements such as a 100 voice choir from a New York-based Korean church and a keynote address from AG pastor Wilfredo De Jesús, the leading voice in Hispanic evangelicalism."
In 1914, founders of the Assemblies of God committed the movement to "the greatest evangelism the world has ever known." At 100 years, the denomination is reaffirming that commitment in a global initiative called "The Human Right." Organizers said, "While the denomination is active in addressing social justice needs and human rights throughout the world, the AG believes the most essential human right is that everyone should have an opportunity to hear and respond to a clear presentation of the gospel."
In what is considered a historic moment, hundreds of Assemblies of God churches throughout the U.S. have registered to serve as host sites for the denomination's Centennial celebration. Pastor Adelita Garza will serve as the simulcast host for the evening's Spanish viewers and AG General Secretary James Bradford will host the English feed.
An estimated 10.5 million viewers are anticipated to view the AG's Centennial live on August 10. In addition to the thousands joining live in Springfield, and remotely at hundreds of church sites, the Centennial will be broadcast through Unsión TV to Latin America, where the Assemblies of God has more than 30 million adherents. LMTV will broadcast the service throughout Africa, where the AG has over 17 million adherents.