Thousands of Christians Riot in Pakistan to Protest Church Suicide Bombings, Reportedly Kill and Burn Two Suspects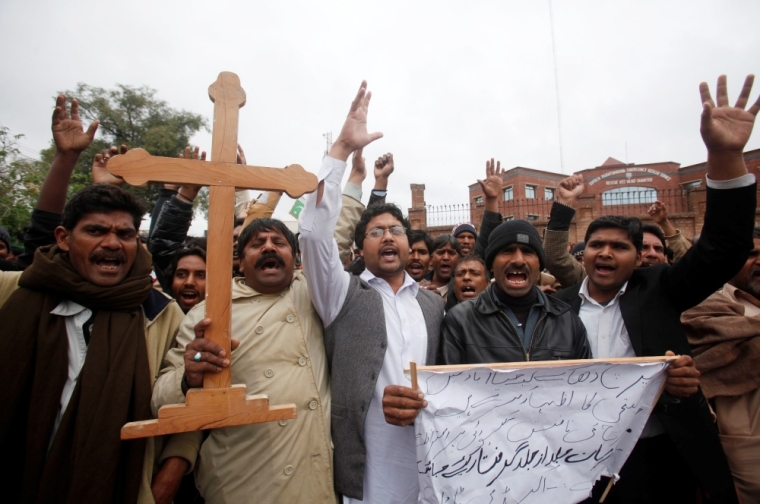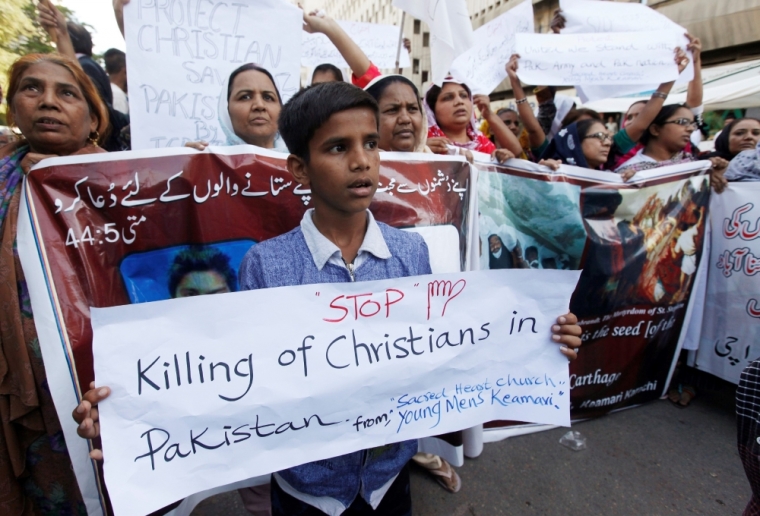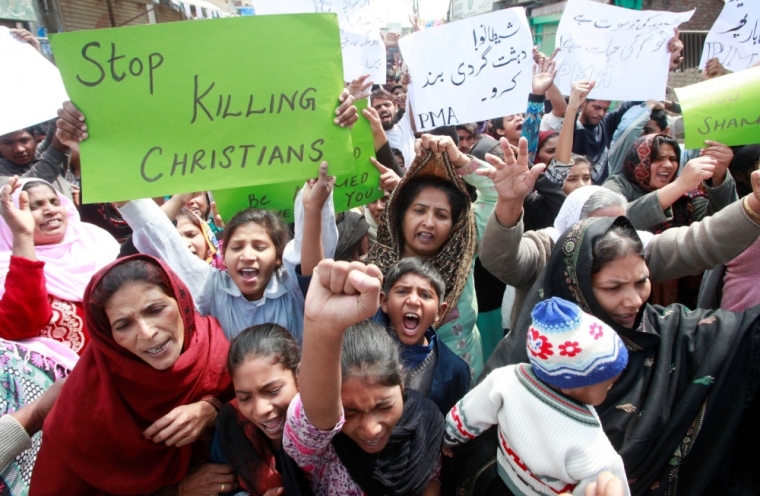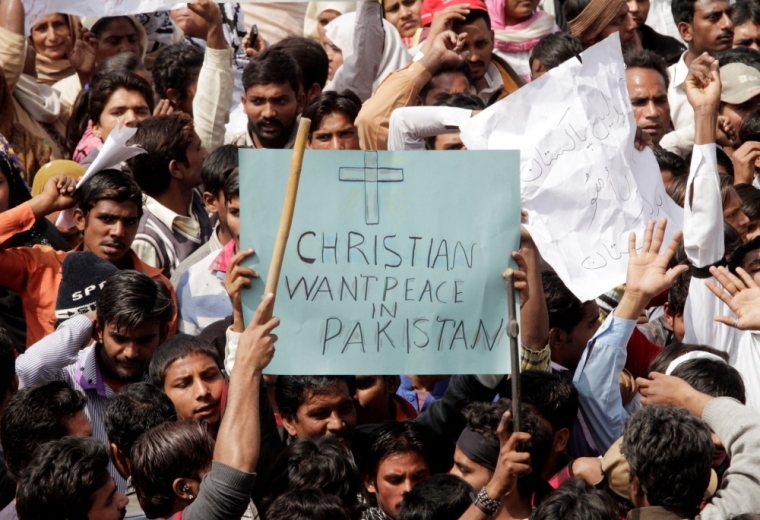 View Photos
Thousands of Christians clashed with police and rioted on the streets in Lahore, Pakistan, on Monday, following suicide bombing attacks that killed 17 people in two churches on Sunday. Reports have said that two men suspected to have aided the attackers were beaten to death and burned in the riots.
The Associated Press reported that Christians, who make up only 2 percent of Pakistan's population, clashed with police forces, blocked the highway and ransacked bus terminals, demanding the government start taking serious action to protect the persecuted minority.
AP and The Washington Post said that the Christian mob beat to death two people that were suspected to have been involved in the church bombings, after which they set their bodies on fire.
General Haider Ashraf, Lahore's police deputy inspector general, said that police fired tear gas canisters on the mob after the situation deteriorated. City Commissioner Abdullah Sumbal Khan revealed that Pakistani paramilitary troops had been called in to restore order.
A Pakistani Taliban splinter group claimed responsibility for the bombings on Sunday, which left nearly 80 people injured. The blasts hit one Protestant and one Catholic church in Lahore located very close to each other.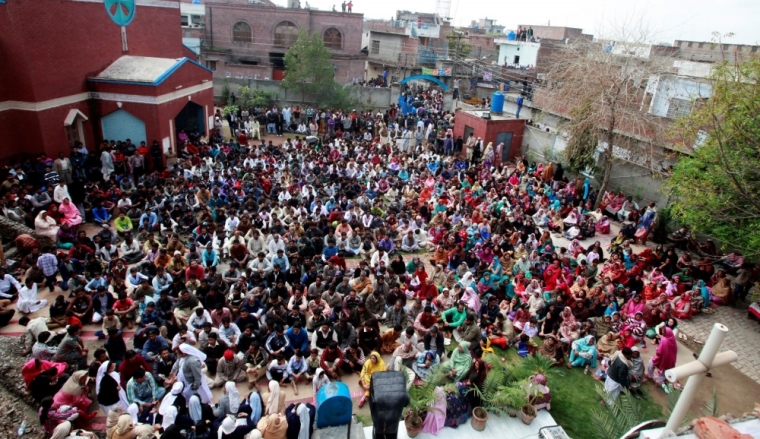 A witness told Reuters the death toll could have been even higher if it wasn't for the actions of a security guard.
"I was sitting at a shop near the church when a blast jolted the area. I rushed toward the spot and saw the security guard scuffle with a man who was trying to enter the church. After failing, he blew himself up," said witness Amir Masih.
"I saw his body parts flying through the air."
Persecution watchdog groups, such as Christian Solidarity Worldwide, have said that Christians are demanding the government cracks down on violence against them. Previous deadly attacks, such as a bombing at All Saints Church in Peshawar in 2013, have gone unpunished.
"We extend our deepest condolences to those who [lost] loved ones and the many injured in today's church bombings in Lahore. Lessons must be learned from the 2013 attacks in Peshawar; the perpetrators must be held to account and the Pakistani government must act swiftly to address the attacks on minority religious groups in the country and be proactive in ensuring protection for places of worship," said CSW's Chief Executive Mervyn Thomas.
Protesters in Lahore have said that they want justice to be served.
"We are on the roads to get justice, we want protection," Maqbool Bhatti, a 50-year-old government employee, told AFP.
"There was no proper security on Sunday, the government should protect all churches," he added.
Pakistani Interior Minister Chaudhry Nisar Ali Khan said that the Taliban has been targeting places of worship as "soft targets," because military operations have pushed it back.
"Due to military operation the noose has been tightening around militants and now it has significantly contained them," Khan told a committee.
"They are now hitting the softest targets like churches, mosques and schools. It shows their frustration."