No More Courthouse Weddings in 3 Florida Counties to Avoid Gay Marriage Ceremonies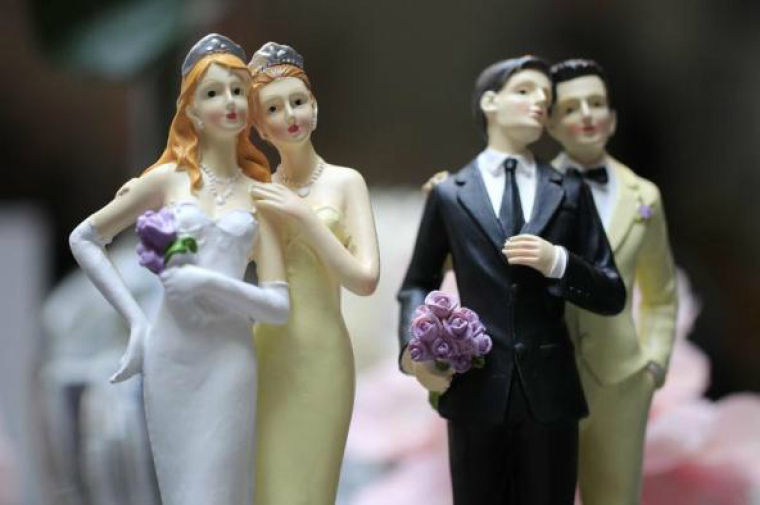 In response to the likelihood that a federal judge will rule that a lift on the state's gay marriage ban will apply to all Florida counties, three Jacksonville-area counties have decided that they'll stop conducting courthouse weddings.
In order to avoid having to perform same-sex wedding ceremonies, clerks of courts in Duval County, Baker County and Clay County have decided to put an end to all courthouse weddings in their counties, The Florida Times-Union reported Wednesday.
Although the report states that the clerks listed multiple reasons for their decision, with the state's limbo over gay marriage being one of them, the decision to stop performing courthouse weddings is due largely to trying to avoid performing same-sex weddings.
Federal Judge Robert Hinkle, who struck down the state's gay marriage ban in an August court case originating in Washington County, is set to clarify whether or not his decision applies to just Washington County or the whole state of Florida when the ban is lifted on Jan. 6. But regardless of what Hinkle rules, the three counties' new policies of not performing courthouse weddings will still take effect.
Duval County Clerk of Courts Ronnie Fussell told the Times-Union that after multiple meetings with her staff, whom officiate courthouse weddings, none of them felt comfortable conducting same-sex weddings and they all decided to do away with all weddings in general.
"It was decided as a team, as an office, this would be what we do so that there wouldn't be any discrimination," Fussell said. "The easiest way is to not do them at all."
The three Jacksonville metro area counties will join two Panhandle counties, Santa Rosa County and Okaloosa County, which announced earlier this month that they'll no longer be conducting courthouse weddings. However, those counties' decisions were likely due to budget shortfalls.
Nadine Smith, co-founder of the Florida gay activist group Equality Florida, said that she thinks the clerks' decisions to do away with all courthouse weddings in response to gay marriage could easily backfire and be seen as a snide and hateful move.
"I think it would be outrageous for clerks to change the rules simply because gay couples are getting married," Smith said.
The association that represents the county clerks of Florida holds the stance that Hinkle's lift of the gay marriage ban only applies to Washington County. As CBS News reports, most county clerks in Florida do not plan to begin issuing gay marriage licenses when the ban is officially lifted on Jan. 6.
Two counties in Florida, Orange County and Osceola County, have already greenlighted their courts to give out marriage licenses to same-sex couples come Jan. 6. However, Florida Family Action, a conservative group, has filed a lawsuit against the mayor of Orlando and the clerk of courts of Osceola County on Tuesday in a move to try to prevent those jurisdictions from giving out marriage licenses to gay couples.
With counties confused on whether or not to begin issuing gay marriage licenses, Florida Attorney General Pam Bondi filed a legal response this week to Hinkle officially asking for his clarification.